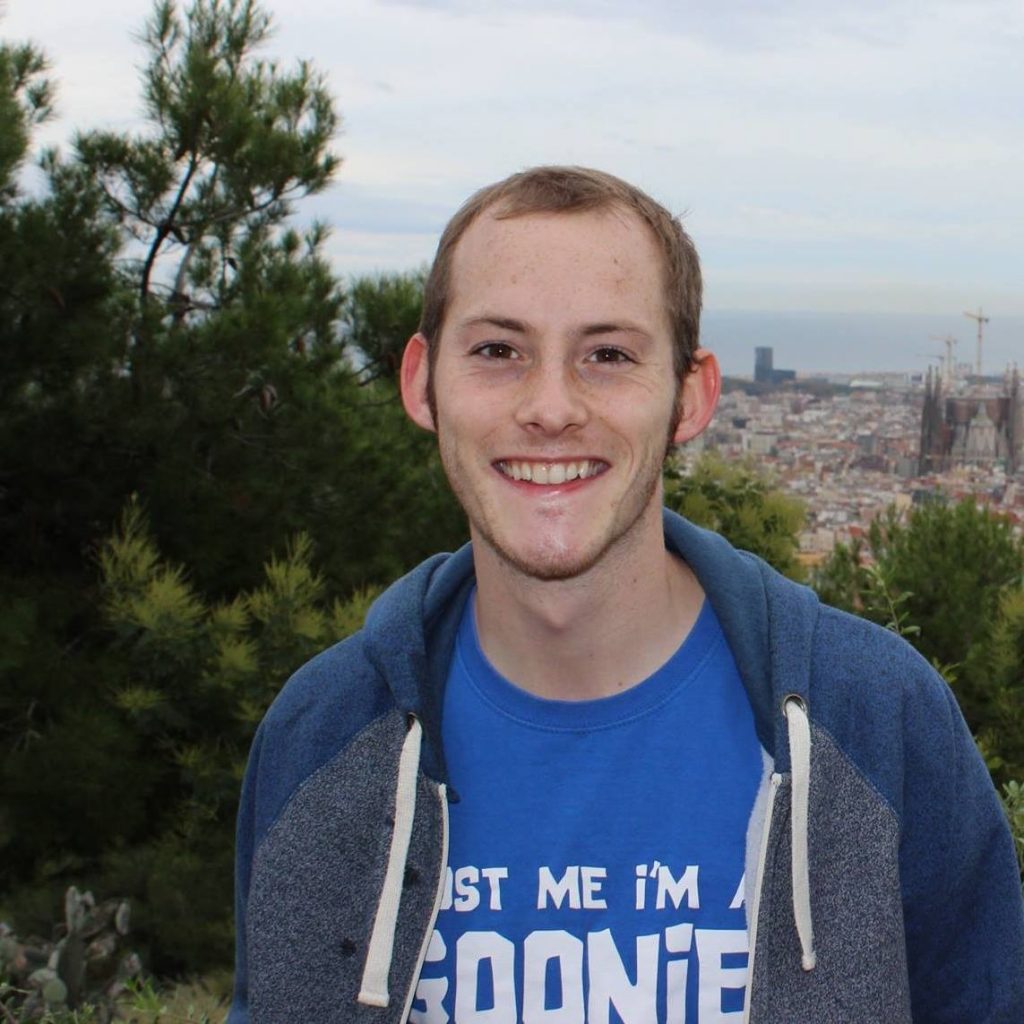 Eirian James (BA 2012, MA 2013) chose the School of Modern Languages to study both undergraduate and postgraduate programmes. He now works as a teacher in Terrassa, just outside Barcelona where he teaches English as a foreign language.
I was aware of the excellent reputation of the School of Modern Languages long before I began my application to study there, and I was impressed with the variety of possibilities that Cardiff offered. The fact that I would be able to study a third language (Italian) in my first year, with the option to study another (Catalan) in my second year was too good an opportunity to turn down.
One of my favourite memories of my time in Cardiff was experiencing match day during the Six Nations through the eyes of a group of wide-eyed Spanish Erasmus students. I still can't watch international rugby abroad as nothing will ever come close to those spring afternoons!
While studying French and Spanish I spent a year abroad in Valencia where I developed a love for languages, from which I continue to benefit every day. Having graduated as a fluent Spanish speaker with an intermediate level of Catalan, the transition from Wales to Catalonia was seamless, and thanks to the opportunities I had at Cardiff I'm able to connect with the people I work and live with on a far deeper level. Most importantly though, I can cheer on/bemoan the decisions against my local football team in four different languages.
After completing my MA in Translation Studies I left for Barcelona in the summer of 2013.
Since then I have taught English in a language academy in Terrassa, just outside Barcelona, and I teach a variety of classes, from 12-year-olds to teenagers to university students to adults. There's no such thing as a regular day for me; each day and each class brings its own challenge and interactions, but I enjoy going from a firefighter to a therapist, clown to an educator in the space of an afternoon!
If I could offer some advice to current and future students I'd say to make the most of the city in which you live – don't just see Cardiff as a student city. There is so much going on, so many people from different parts of the world right on your doorstep. I arrived there having spent all my life in a town of 20,000 and I left having lived in three different countries – Cardiff is where I discovered what's out there in the world.