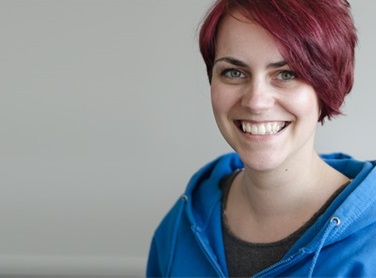 Ruth Morris (BMus 2009, MA 2010) studied both undergraduate and postgraduate programmes at the School of Music. She now works for Tenovus Cancer Care as one of their choir leaders.
I have so many great memories of my time as a student – from pulling all nighter's in the postgraduate suite the morning my assignments were due, to performing songs from High School Musical for Children in Need. My favourite memory was definitely performing with the University Chamber Choir in Llandaff Cathedral. We were singing Carissimi's Jepthe and just as the music hit its climax, the most beautiful rays of sunshine burst in through the cathedral window. I was so overwhelmed I just burst into tears!
Since graduation, I have had a wonderful career and have been so lucky to have been offered lots of exciting opportunities.
I'm enjoying my sixth year at the Welsh Cancer Charity Tenovus Cancer Care, where I am a full time choral animateur. I run two choirs a week (in Bridgend and Swansea) for people who are affected by cancer in some way. This could be as a patient, a carer, someone who is bereaved, or even a family member or friend who wants to support someone.
The concept of the choirs is simple – to provide a fun, fulfilling and supportive environment for those who need it most. There's no regular day in my job – every day is different and that's what I love most about what I do!
I have been able to hone my skills as a choral animateur through my full time job, and outside of this I also help to run a local stage school and a Children's Choir.
I have been the Choir Leader Manager at Rock Choir LTD, and have had the opportunity to perform on national television and radio. I've been able to perform in some amazing places, and have even performed for royalty. Even though music is my career, it's also my hobby too.
My education at Cardiff University has set me up beautifully for what I do now, even though at the time I didn't know where my education would lead me. The friends and contacts I made at university are still some of my best friends now, and the opportunities I have had from those relationships have been invaluable.