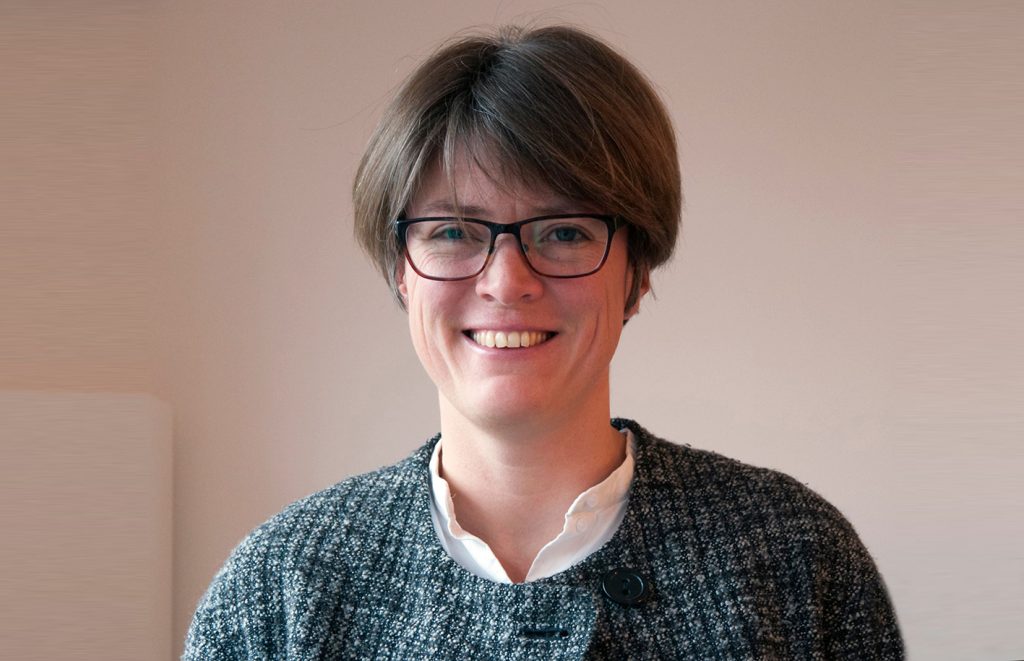 In August 2021, Professor Juliet Davis became the Head of the Welsh School of Architecture following nearly ten years at the School. Several months into her new role, Professor Davis shares what led her to Cardiff, her priorities as Head of School, and her ambitions for the future.
Tell us about your career history and what led you to Cardiff?

I studied architecture at Cambridge University, beginning my career in 1992. As with most architects, I did a first degree followed by a period in practice, during which time I got to work on two amazing projects with Stanton Williams Architects – a Millennium Seedbank for Kew Gardens and the refurbishment of Denys Lasdun's Royal National Theatre.

I completed the second part of my architectural education at Cambridge in 1999, moving on to work for Eric Parry Architects in London. Whilst there between 1999 and 2006, I was involved in the new studios for Wimbledon School of Art and the regeneration of St. Martin-in-the-Fields.

During that period, I lived in east London. When the 2012 Olympics was awarded to London, I became fascinated in the potential for this mega-event to transform the area. I applied for funding from the AHRC to conduct doctoral research on the emergence and promise of an urban Olympic legacy, exploring the role and potential of urban and architectural design to bring about sustainable regeneration. I carried out that research at LSE Cities at the London School of Economics and Political Science, completing my thesis, entitled 'Urbanising the Event,' in 2012. It was in that year, just a month after my viva, that a position came up for a Senior Lectureship at Cardiff University.

I had known about the Welsh School of Architecture (WSA) through its publications, research, and strong standing in the League Tables for some time. Keen to be back in employment and up for a change and new challenge after years living in London, I applied and was offered the position in March 2012.

Over the past nine years, I have been immersed in the teaching, management and process of research production in the school. I have taught across its undergraduate and postgraduate programmes, run the MArch and MA Urban Design and, most recently, been Director of Postgraduate Teaching.

I have continued to carry out research on London's Olympic Legacy though, and over the last three years have been working on a book that opens up a new area of research – 'Care and the City: Ethics of Urbanism.' This draws on international research and is due for publication by Bristol University Press in March 2022.

How have you found your first few months of being in post as Head of School?

They have been both challenging and rewarding. I have benefited from the depth of knowledge acquired as PGT Director of the School, the College, and the University as a whole. But I have had to get up to speed in a range of new areas too in quite a short space of time. In general, I feel that it is an honour to be appointed to be Head of School and a privilege to lead a School as good as the Welsh School of Architecture.

How has the School coped with the pandemic?

The School has coped admirably and particularly so, given that COVID-19 coincided with a year of strong recruitment into our undergraduate programmes, and the most intense period of renovating our home, the Bute Building. There was a time when design teaching would have been unthinkable beyond the setting of the studio and the context of 1:1, face-to-face tuition. Our staff demonstrated capacities to adapt quickly to the need to support design students remotely and provide lectures and seminars in new formats. This, however, took a huge amount of dedication, commitment, and time.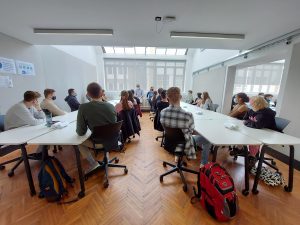 What are your hopes and priorities for School's future?

My aim for the School is to maintain its high standing in the league tables, and its reputation for excellent quality design teaching and research. I seek to emphasize the importance of a learning environment in which young architects can develop their creativity and learn to confront complex situations with competence, and a due sense of designers' social responsibility and potential to effect change. I will also work to ensure that each member of our team has opportunities for growth and personal development in the School.

I wish to see the WSA become known as an exemplary School in terms of how it fosters equality and inclusion. I also aim to encourage opportunities for impact on design and development practice within Wales and internationally through our teaching and research.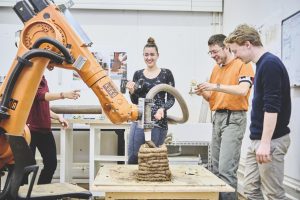 How do you see working with the alumni community in future?

I am keen to foster a real sense of belonging to the School among our students that will enable them to feel part of a continuously evolving community. I hope that our alumni wish to stay in touch with us, to help us promote the School internationally, and to return to share their experiences and knowledge with staff and current students.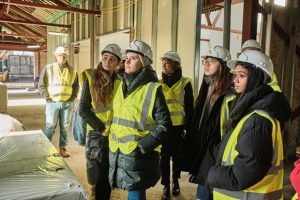 What are your favourite things about Cardiff?

Among my favourite things about Cardiff are the quality of its air and the beauty of its outdoor spaces. The city parks are wonderful. I also love being able to access amazing and diverse landscapes with ease – from the Glamorgan Heritage Coast to the Brecon Beacons National Park. One of the things, in turn, that I have most appreciated about the University has been its commitment to inclusivity and support for me as a member of the LGTBQ community and as a female academic through career development.