Everyone's PhD journey is different, and we're excited to capture and celebrate this diversity of experience on our blog. In this post, Adelle Bricking, a 2nd year PhD student from the School of History, Archaeology and Religion, shares some memories and lessons from her PhD journey so far.

I am going to get this down in writing as a reminder before I slide into one of those all-too-frequent slumps that have plagued my second year…

I love being a PhD student. I genuinely do. (I see you cringing and rolling your eyes, future self, but you know it's true). It is all I have ever wanted since I can remember, and it has been more enriching, wonderful, and challenging than I could have imagined. In this blog post, I'm going to quickly highlight some of my favourite things about being a PhD student, and what I have learned since starting this journey at Cardiff University.
Favourite memory – Excavating a chariot burial!
As a PhD student of Archaeology, I had the opportunity to excavate some of the most amazing archaeological discoveries. I was lucky enough to be invited to join the excavations of an Iron Age chariot burial in Pembrokeshire, and I may even make a TV appearance in the near future! It was a wonderful, serendipitous experience and I am beyond grateful for Amgueddfa Cymru/National Museum Wales for letting us PhD students take part. On the other hand, I fear my archaeological career may have peaked before it's even begun…oh well, I'll just have to hope for more chariots!
More details of this excavation are featured on the BBC News site.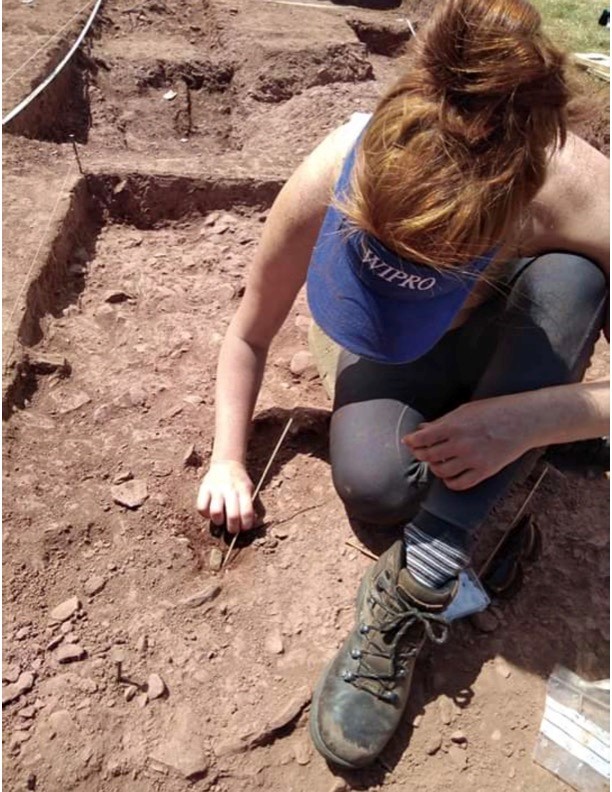 Most valued aspect – friendships
In addition to some incredible experiences, I have met the most inspiring and incredible people since beginning the PhD here at Cardiff. I don't think there's any stronger bond than those forged in the fires of academic torment. They say it's crucial to have a strong cohort of fellow PhD students, and it's so true. No one really 'gets' the anguish of annual reviews and the unseen trials of conducting sensitive research only to have realised you made a mistake like your peers. As an undergraduate in the USA, I was told that a PhD would be a lonely, isolating endeavour that involved ferocious and cutthroat competition, but that is not my experience here in Cardiff. I hope that everyone can be as fortunate to have a family of fellows students—I met several of my closest friends at Doctoral Academy workshops and events!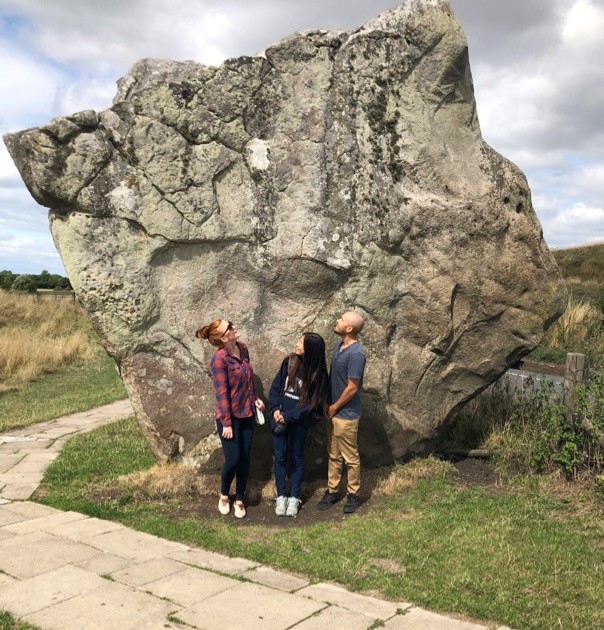 Words I've come to live by (and cling to desperately)…
Aside from the wealth of knowledge I've gathered relating to my research topic, I have learned many valuable life lessons. Three lessons I've learned the hard way and have come to live by are:
We are all on different paths. It is natural to compare personal failures with peers' successes, but I have learned that each of our journeys are unique and there's no 'right' way to do a PhD. Accepting this makes it easier to feel genuinely happy when one of your officemates gets that grant you both applied for, rather than feeling super bummed and hung up on where you went wrong. Which brings me to my next point…

It's okay to not be amazing all of the time. I have learned the most valuable lessons from making mistakes, and no one expects perfection. I believe the real endgame of doing a PhD is not to produce excellent research, but rather to make excellent researchers.

Reflection is essential. I often feel bogged down by all the things I have yet to learn and how far I have left to go that I forget how far I've come. It is so important to take some time to consider how much you've grown as an academic but also as a person. What do you know now that you didn't know a year ago? In what ways have you matured since starting the PhD journey? Have you done anything that you are proud of? I find that it helps to get these down in writing. In fact, blogging about it has really helped me to realise how much I've grown in confidence. Give it a go!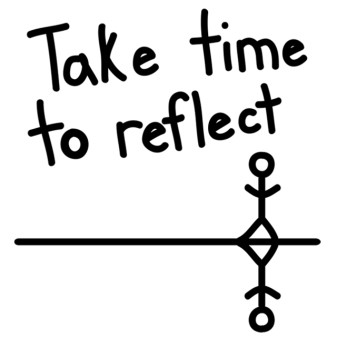 Follow me on Twitter for archaeology related posts and self-deprecating jokes (and maybe the occasional Love Island rant…we all have our guilty pleasures)!