Lifting, talking and standing tall – For Alumni, By Alumni
23 February 2023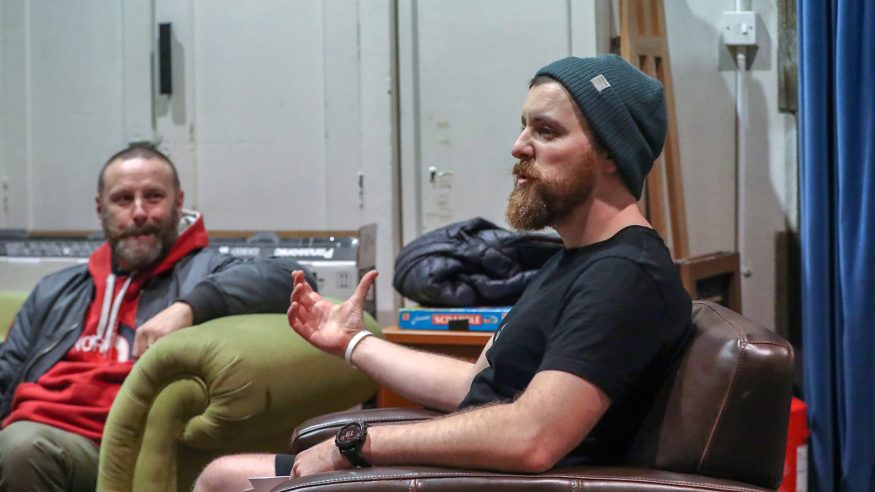 Mental health professional Paul Regan (BN 2016) wanted to find a way to help men open up about their mental health. After teaming up with friend and fellow alum Charles Needham (BSc 2008), together they developed Stand Tall, a non-profit bringing free exercise and mental health seminars to their local community.
Ever since I graduated from my mental health nursing degree in 2016, I became aware of something that is today sadly seen as just a fact. Something that gets bandied about all too casually around social media. That men are killing themselves.
In fact, men are three times more likely to kill themselves. Furthermore, they are also more likely to be addicts. They are also less likely to seek help, and less likely to benefit from more traditional interventions. I've seen first-hand the impact of male suicide, professionally and personally.
I wanted to do something about it. I became obsessed with coming up with something that would help guys open up, help them take pride in themselves, and help them develop a sense of community.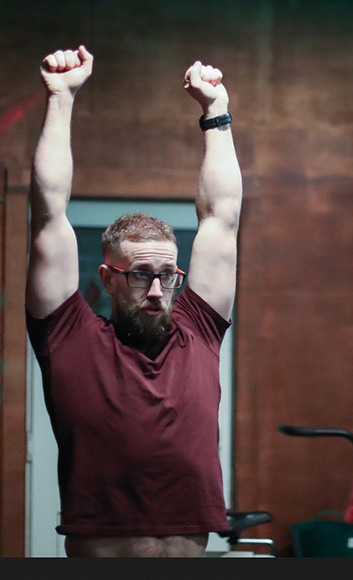 After a long time bouncing around my noggin, I set up Stand Tall along with a friend of mine, a fellow Cardiff University alum, Charles Needham (BSc 2008), who is a CrossFit and weight-lifting nut. What we also have in common is wanting to do something that leaves a lasting mark on our local community.
Stand Tall is a not for profit where the focus is on improving the mental health and wellbeing of men. We have developed a course that has the completely unoriginal idea of helping men work on their physical and mental health, at the same time. I know right? Ground-breaking… But it actually turns out it's pretty unique. It's unique because as health professionals we are all guilty of telling people the importance of physical and mental health, however, do we really do this in practice? I certainly haven't over the years, despite my best efforts. There is little out there that provides hands on help, especially for both during the same session. At Stand Tall, physical and mental health are treated as being as important as each other.
We've piloted, trialled, tinkered, and worked hard behind the scenes and are now open to self-referrals and ready to go. We are running our strength and wellbeing course for free in our local area. Each session is split into two; a physical part and a mental part. What that means roughly, is lifting weights; barbells, Olympic lifting and range of movements and delivered techniques under qualified instruction. Then we deliver wellbeing seminars on a range of evidence-based topics; depression, stress, sleep, anxiety, CBT informed tools and techniques, and more.
It's amazing to see what happens to men after learning some Olympic lifting skills and techniques (don't worry it's for all abilities), and then sitting down and talking about a range of mental health topics. Working out and learning a new skill feels good. This just makes sitting down with a cuppa and learning about mental health and wellbeing much more effective.
At the moment we are based in Barry, just outside Cardiff, and are open to anyone in that neck of woods who's a guy, who's struggling, and who'd like to learn how to lift some weights and get some mojo back. We want to help people learn to look after their health and wellbeing, reclaim a lost sense of being part of a community, and to build some resilience.
To help raise some awareness about who we are, what we do, and hopefully throw a spotlight on this important issue we're also taking on a big challenge. Setting off on 24 March we'll be walking from the peak of Pen Y Fan in the Brecon Beacons to the top of Yr Wyddfa (Snowdon). It's a journey of more than a hundred miles (and an ascent of more than 8000ft!). Keep an eye out for two guys with big backpacks and make sure to say hello!
Want to know more about Stand Tall? Reach out and get in touch with us, we're @standtallwales on Facebook and Instagram.