10 ideas to put the fun into fundraising
18 August 2022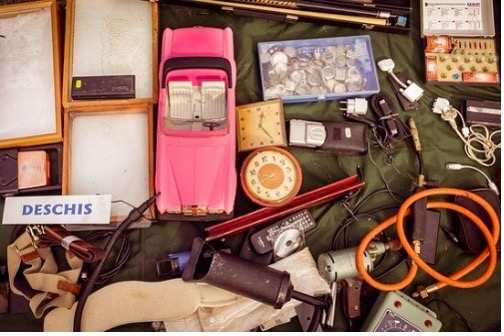 Whether you signed up to run the Cardiff Half Marathon or are doing your own thing, we've put together some simple (and easy) fundraising ideas to help get you going and reach your fundraising goal.
But before you eager beavers get stuck in, there's a few rules to remember. If you decide to do anything with food, think about food hygiene and allergies. For anything gambling-related, be sure to check the Gambling Commission rules before you proceed and remember, if you're asking for donations in return for goods or services, they won't be eligible for Gift Aid.
1. Fundraising sweepstake
This one can be a fun, friendly competition between family, friends or work colleagues. Simply pick a popular event with lots of contestants or teams. Ask for a small donation for entry (say £5) and allocate a country or team at random. If you are taking on a challenge event, you could consider a 'Guess my finish time' sweepstake instead.
You can either source a prize for your winner, or offer up part of the money raised, making sure you leave a nice chunk for your fundraising pot. Don't forget to check the Gambling Commission rules before you proceed.
2. Lifestyle challenges
If you're a secret nail biter, sweary Mary or simply want to ditch the chocolate or booze for a bit, challenge yourself to go without. Get your friends and family to support you through sponsorship.
A classic fundraiser and a great way to get family and friends together. You could hold it virtually (a great way to include everyone near and far) or in person, charging an entry fee to take part and awarding the winners with a small prize and presenting the losers with the wooden spoon! If you're doing a quiz in-person, why not also hold a raffle on the night (see below) to raise some extra pounds.
Put together a hamper of goodies (everyone loves chocolate!) or speak to your local pub, restaurant or independent shop about vouchers to raffle off. That way, as well as raising money, you'll be supporting a local business that really needs it. Don't forget to check the Gambling Commission rules before you proceed.
5. Host a dinner party
Love cooking? Why not invite your friends over to enjoy some of your favourite dishes and ask them to donate what they'd spend on eating out to your fundraising pot. If you fancy adding some friendly competition, why not have a go at creating your own version of Come Dine With Me and rate each other's meals on the night!
Raise some cash and get rid of the stuff clogging up your cupboards and wardrobes at the same time. Whether you opt to sell online on platforms such as Ebay and Facebook Marketplace or hold a jumble sale in the community, it really couldn't be simpler. Nobody needs twenty pairs of sunglasses or long-sleeve Ts, right?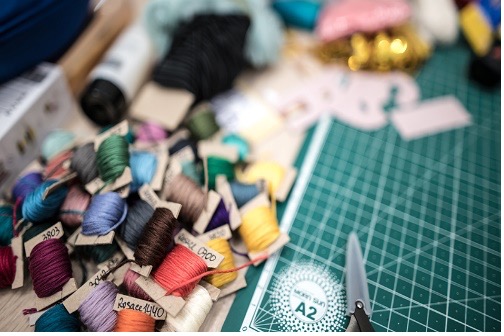 7. Get creative
Put your creativity and talents to good use and make homemade crafts for others to cherish. Whether you're a budding artist, a dab hand with a set of needles or a talented up-cycler, it's a great way to boost your fundraising whilst doing something you love.
8. Raise some dough by baking (…get it?)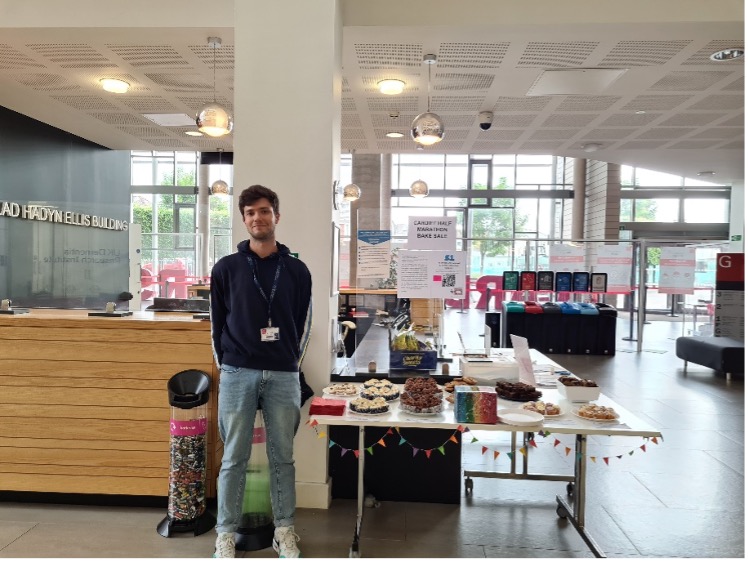 An oldie but a goodie. Get the kettle on, dust off your mixing bowl (or make a dash to the shops!) and host a coffee morning or bake sale. An easy to organise fundraiser that brings friends, family and colleagues together. Just remember to follow food hygiene guidance – no licking the spoon!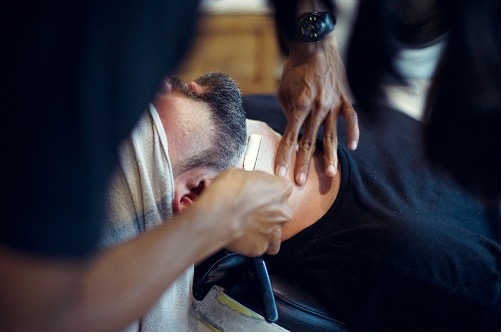 9. Beard shaving/fringe cutting
Feeling brave and not at all image-conscious? Then this could be the fundraising idea for you. If you've got a lot of facial hair, then raise some money and find out how many of your nearest and dearest are keen to get rid of it. If you don't have facial hair, then brave a quirky fringe cut – and if you're really up for it, then let someone with a sense of humour do the cutting. And don't worry, hair grows back!
10. Scavenger hunt
A scavenger hunt is a great fundraising idea for both kids and adults to take part in. Simply give each person or team a list of items to find in a certain area and see who can find them all in the quickest time. Ask for a donation for entry and you can award the winners with a prize of your choice. Guaranteed fun and laughter by all.