Deck the Halls – Cardiff alumni send festive messages to first years
8 December 2021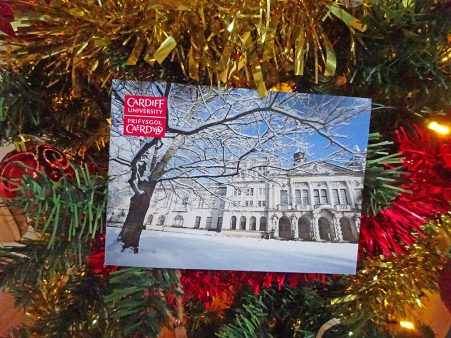 Cardiff's alumni community have reached out to first year students in halls to send them seasonal messages of support and show them that Cardiff is a relationship for life.
Alumni from around the globe have taken part, sharing their words of wisdom, well-wishes, and fond memories of Cardiff.
The messages were popped into cards, which were then hand-delivered to nearly 900 flats in university halls, by the festive elves of the Residence Life team. Here are some of the wonderful messages that were shared.
Theodora Ackers, a first-year languages student, and her flatmates were so pleased to receive their card, they wanted to send their thanks to the alumna who'd sent it.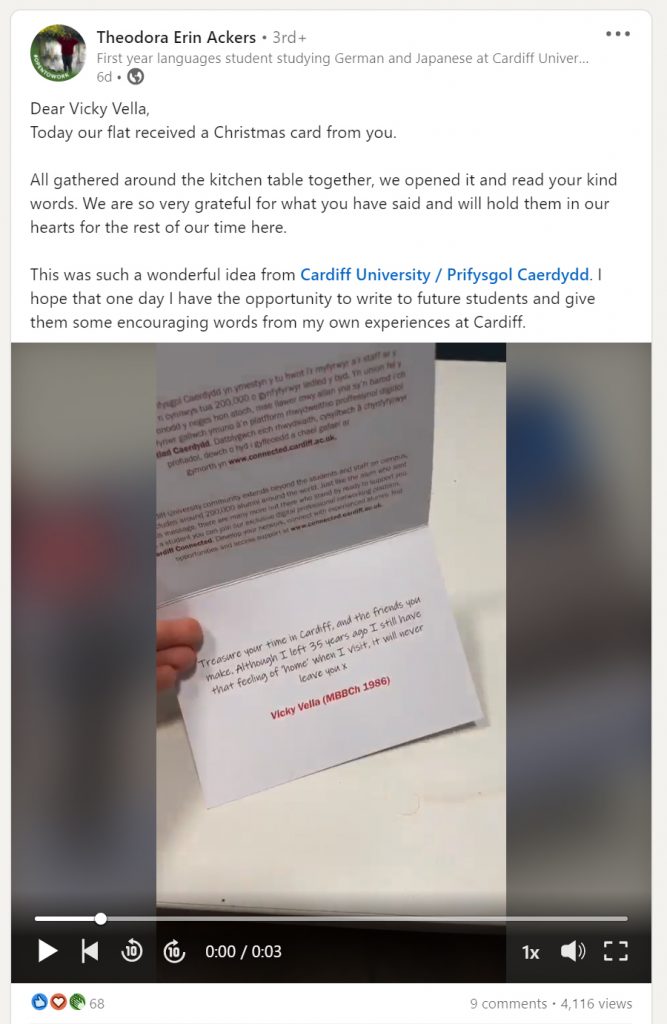 If you received a card and would like to thank the alum, tweet your message to @Cardiffalumni with #DeckTheHalls or email alumni@cardiff.ac.uk.
If you're a Cardiff alum and you'd like to support Cardiff students, as well as your fellow alumni, sign up to Cardiff Connected, our alumni networking platform. Pass on your expertise, develop your professional network and share opportunities.