Flash mentoring – empowering the next generation of Cardiff alumnae
3 December 2021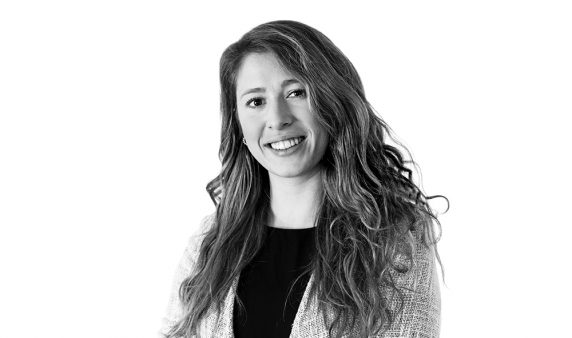 Joanna Dougherty (BScEcon 2017) took part in our WoMentoring flash mentoring scheme – short-term mentoring for female graduates from successful alumnae. Our WoMentors provide guidance and support, helping to inspire and empower the next generation of Cardiff alumnae.  
Joanna, Global Operations Director of Client Experience at JLL, was mentored by Dr Linda Wilding (BSc 1980, PhD 1985) who has had a distinguished career as a Non-Executive Director. We spoke to Joanna about how Linda's support helped her take the next steps in her career and secure a huge promotion.  
What made you apply for the WoMentoring scheme? 
I always try to sign up for initiatives like this, even if they seem a bit scary or out of my comfort zone, as you never know who you are going to meet. The opportunity to speak with a successful woman in business was something I couldn't pass up.
What did the mentoring involve? 
 My mentor and I met for the first time over Skype in March. The timing was fantastic as there had been some changes at my company and I was facing decisions about my career path as well as some internal interviews that I was preparing for. We had a few calls over the course of a couple of weeks, where she helped me to work through what I wanted from my role, both long term and short term. Being able to pick her brains and get advice at that time was so helpful and when I went for a promotion, I was offered the role during the interview
What were the key insights you gained during mentoring? 
Probably too many to list! We've covered so much in our catch ups, from tips for job interviews both where I was the interviewee and then when I became the interviewer. She also gave me advice on remaining calm during presentations and guidance on working effectively with people based in different countries, which has become very important for me recently as I moved into a global role
How do you think mentoring has helped you? 
I would say mentoring has helped me by providing me with invaluable advice, improved confidence, and an expanded network. I also think it will help me to become a good mentor in the future, now that I know what 'good' looks like. 
Would you recommend flash mentoring to other alumni? 
Without a doubt. There are so many situations where some impartial advice from someone experienced can be incredibly valuable. It doesn't take up much of your time, so you really don't have anything to lose. 
Have you kept in touch with your mentor? 
Absolutely. We speak pretty much every month and even met for the first time in person a few weeks ago!

What would you say to a Cardiff University alum who was thinking of signing up to be a mentor?  
Do it! Again, it doesn't take up too much of your time, but speaking from experience, you could really have a big impact on someone in the early stages of their career.
Connect with Joanna on Cardiff Connected, our alumni networking platform where you can find new opportunities, pass on your expertise, and tap into exclusive support.