Sisters in business – a force to bee reckoned with
28 April 2021
Sisters Gillian Nimmo (BSc 1985) and Jane Nimmo (BSc 1986) studied the same course at Cardiff University over 30 years ago and recently teamed up to run a small eco-friendly business called Let It Bee, selling sustainable skincare products, soaps and other hive products. They work straight out of their kitchens, with the help of thousands of buzzing bees.
Gillian Nimmo arrived at Cardiff University in 1981, passionate about languages and ready to study and have some fun. One year later, her sister Jane arrived, looking to gain independence and see the city sights.
As similar as Gillian and Jane's choices were, it was their differences that shaped their time at Cardiff University and, ultimately, their future relationship as business partners.
"I chose Cardiff University because I love languages," Gillian begins. "French and Spanish were my favourite subjects and I wanted to continue with those. Cardiff's course offered a really unique mix of two languages with a business element."
"For me, it was about the location," says Jane, "we were brought up in Swansea, so Cardiff was the big city. We used to go to Barry Island for the ice cream long before it was made famous by Gavin and Stacey! Cardiff was just a really cool place to be."
"And close enough to take a load of washing home to mum and dad!" adds Gillian with a chuckle.
Surprisingly, Gillian and Jane lived fairly separate lives during university.
"Being a year ahead", Gillian says, "I was already established when Jane arrived in my second year and was studying overseas in my third year. When I came back, Jane did her year overseas. We did bump into each other every now and then though – mostly in the union bar!"
Due to studying the same course, they also had a unique opportunity to spend some quality sister time together.
"We had a chance to go on a month course to learn Catalan in northern Spain and spent a lot of time together in the mountains with other European students. It was a fantastic experience," says Jane.
Of course, they also have some very classic Cardiff University memories.
Gill smiles widely and says, "There were all sorts of shenanigans in University Hall – I'm not sure I could repeat them! It was a lot of fun. I loved the rugby international days in the centre of Cardiff. We'd always grab a bag of chips on the way home to soak up the alcohol. Those were fantastic times."
After graduation, the sisters went their separate ways into the adult world of work.
Gillian went to London and met her husband-to-be. She moved to New Zealand and spent 27 years in Australia, New Zealand and Fiji. She returned to the UK only three years ago after working in a range of non-profit and local government organisations.
Jane fell hard for Spain and the Spanish language, so the moment she graduated she got straight on a plane. She worked in the tourist industry and then ended up working in a shipyard in Galicia.
"It was quite quirky and really enjoyable. I think I would have stayed there but my other sister came to drag me home!" Jane says. She came back and worked in Cardiff for the Welsh Development Agency and spent 30 years in European affairs and working on European Commission projects.
"I'm a real Europhile and it was my course in Cardiff that helped shape me," explains Jane.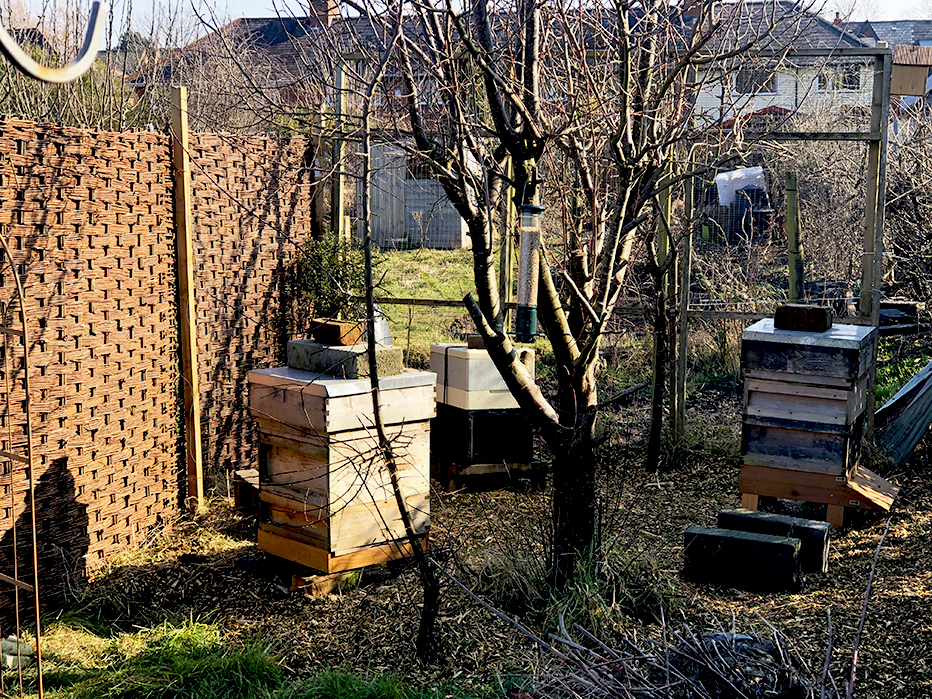 But for the past 10 years, Jane has been harbouring another passion: beekeeping.
"I did it for environmental reasons initially, and then it just spiralled from there. It started with just a couple of colonies of bees but the next thing I knew I was looking at 6,7,8 colonies…and that's when you find yourself with spare honey!" Jane explains.
"Both Gill and I have sensitive skin, so I started using the beeswax and the honey for natural skin care and giving pots away as gifts for Christmas. It was just for fun really and people said we should set up as a business, and so we did."
Jane is the beekeeper, creating the formulations for the soaps and creams. Gillian tests them, designs the packaging, and makes other beeswax products for the home.
"We've got a really nice mix of skills," says Jane, "If I were trying to do this on my own, I'd find it really difficult because there are so many balls to juggle. And I don't think we've ever been so close as sisters. The family get really fed up because whenever we get together for a family meal, they point out that Gill and I have been having a Let It Bee board meeting at the end of the table!"
"We have fantastic support from our wider family," Gillian adds, "Jane's partner gets on his bike and does some of the local deliveries and her son has made some videos for us. Even our mum, who's in her late 80s and lives in Swansea, tells all her friends. We call her our Welsh sales promoter!"
Jane's passion for bees and beekeeping grew over the years and, as well as running Let It Bee, she's involved in the Warwickshire Beekeepers' Association and is the lead for education across Birmingham, encouraging and educating fellow beekeepers.  
"Beekeeping is much more complicated than you think, and a lot of beekeepers give up in their first year. We're on a mission to make sure that new beekeepers go on courses and have a mentor for support. It's not a question of getting the beehive and sticking it at the bottom of your garden. You need to learn about swarming, pests and diseases, and what the bees are foraging on," explains Jane.
"Bees are fascinating creatures," Gillian notes, "and I think a lot of people don't realise how much we rely on them for our food. I love my coffee and chocolate – without bees we wouldn't have those products."
Jane concludes: "If I could get one message across, it's this: support your local beekeeper and buy local, natural, raw honey. As well as being good for the environment, it tastes completely different from supermarket stuff!"
Bee-friendly gardening tips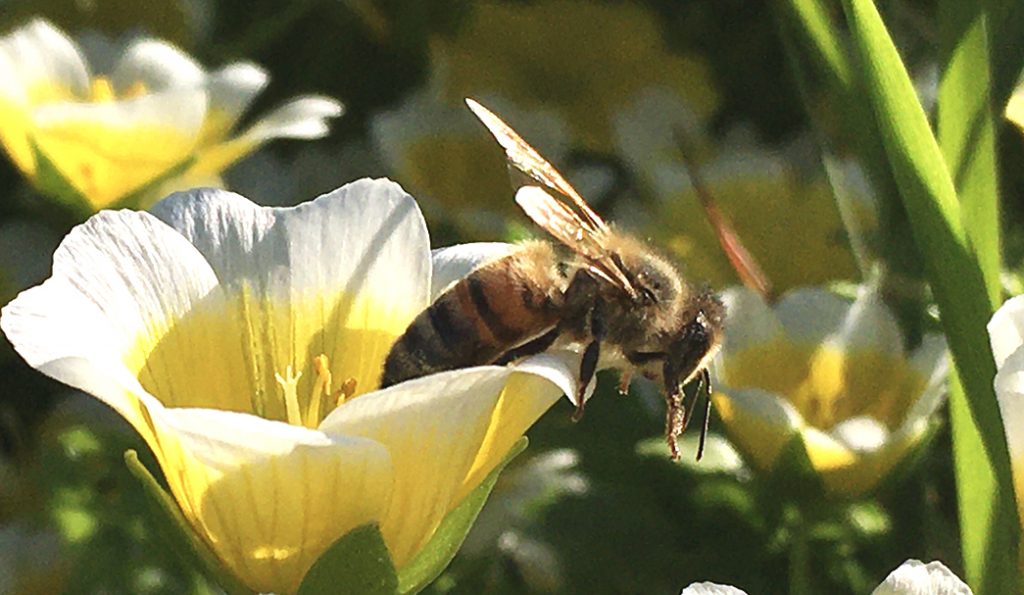 Jane and Gillian encourage people to do simple things in their environment to help pollinators. Here are some of their top tips:
Don't use pesticides in the garden and let things go a bit wild.
Even if you've got a small balcony, a couple of pots will make a big difference.
Collect seed heads and throw them on derelict bits of land. Throw seeds in an unloved corner of your garden, or if you're out and about on a walk, find a patch of bare ground and sow them.
Bees need a huge amount of water to cool the hive and process the honey, so put little pots of water out with a few pebbles in so the bees don't go swimming!
If you're going to a garden centre, look for 'pollinator friendly' labels. Not all flowers are good for all pollinators. Honeybees have really short tongues so they can only get into certain flowers.
Don't cut your weeds. Dandelions are an important source of nectar, as are brambles. Ivy can cause a lot of damage, but late in the season when there's not much else, ivy has tiny little flowers that will be covered in wasps and flies and bees.
Jane and Gillian have more tips about beekeeping, bee products and eco-friendly gardening on their website.