Restoring Kenyan Coastal Forests – For Alumni, By Alumni
16 April 2021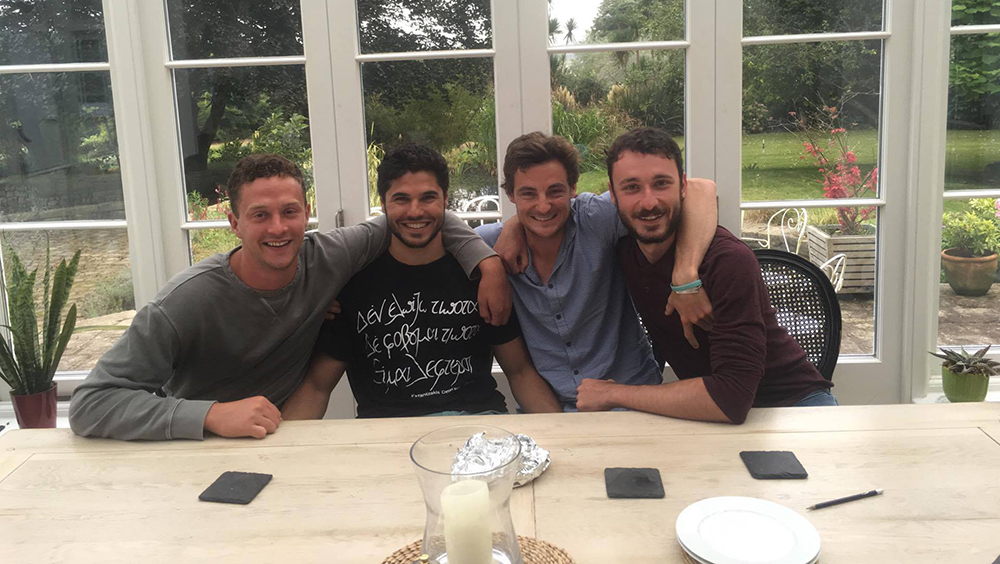 A group of Cardiff alumni have started their own charity called the Little Environmental Action Foundation. Freddie Harvey Williams (BSc 2014) writes about his journey towards conservation and working with his friends from Cardiff.
September 2020 marked 10 years since starting my undergraduate degree at Cardiff. It was something of a turbulent start, having arrived after muddling through three years of Sixth Form with little idea of what career paths I might like to follow. I found myself undertaking my first week of introductory lectures in Radiography. Not the most flexible of choices for someone who was not sure about what they wanted to do… and as it turned out, someone who was not so sure that Radiography was something they wanted to do.
The next week, having negotiated a switch to a space that had become available through clearing, I began my degree in Biology. From here on in, I felt far more freedom to explore my personal interests. Despite a life-long interest in the natural world, I had never thought that careers in conservation, ecology and research would be available to me.
The penny really dropped in my second year when I was awarded a scholarship to attend a tropical ecology field course in Borneo. The experience gave me a much broader perspective of global environmental issues and the fire in my belly to study and protect the natural world burned brighter than ever before.
From orangutan and hornbill sightings in Borneo, I went on to carry out a placement year in the forests of the Peruvian Amazon, inhabited by jaguars, anacondas and harpy eagles – I was lucky enough to share the experience with two of my course mates. After university I secured a research assistantship role in the cloud forests of the Colombian Andes and went on to carry out a master's project researching the hunting of Tree Kangaroos amongst the tribes of the Huon Peninsula in Papua New Guinea.
It sounds great. But, for all those adventures, there were also plenty of periods working in pubs, coffee shops, on building sites and sporadic work as a decorator…mostly for friends who were already buying their first houses. Prospects in the UK were competitive and not forthcoming – in fact one of the highlights of my job application career in the UK was getting down to the last two applicants for a job at Birdlife International. I didn't actually get the job, but it was a glimmer of much needed hope at the time.
I subsequently found work as a fundraiser for a wildlife charity and then as an ecological consultant, not my ideal roles, but I was glad to work for both organisations, feeling that I was still within the right realm of work, just building experience towards the next career step.
Throughout all these experiences a few things have remained constant: 1) my desire to protect the natural world and the environment 2) the very real and increasing threats to the natural world and the environment, and 3) many of the close friendships I made at Cardiff University.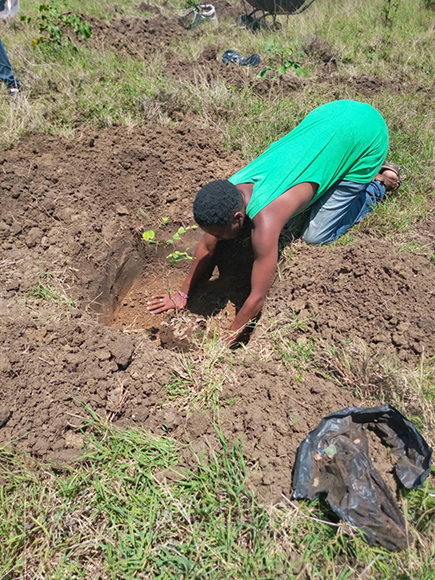 In April 2019 myself and five other Cardiff Alumni founded the Little Environmental Action Foundation (or LEAF for short), along with eight fellow young environmentalists. In our first, of what we hope to be many, projects across the globe we have begun to restore an area of Kenyan Coastal Forest in partnership with Pwani University and to establish a tree nursery to help conserve the regions endemic tree species, which could go extinct by 2050 without intervention.
If there is one thing above all that is required in the environmental sector, it's perseverance and having a tight group of like-minded friends can help a whole lot. So, here's to another 10 years of perseverance for the UN decade of ecosystem restoration.
LEAF is up and running and you can follow Freddie and his peers on Instagram for regular updates.


Tell us what matters to you
We've introduced 'For Alumni, By Alumni', because who knows our alumni community better than…you guessed it, you! We'd love to hear from you with ideas for articles or online events that you're interested in, you can give insight on, or maybe you ARE the story! Check out our full line-up of articles and watch back our live events playlist.