Phillip Cooke (PhD 2008)
19 October 2020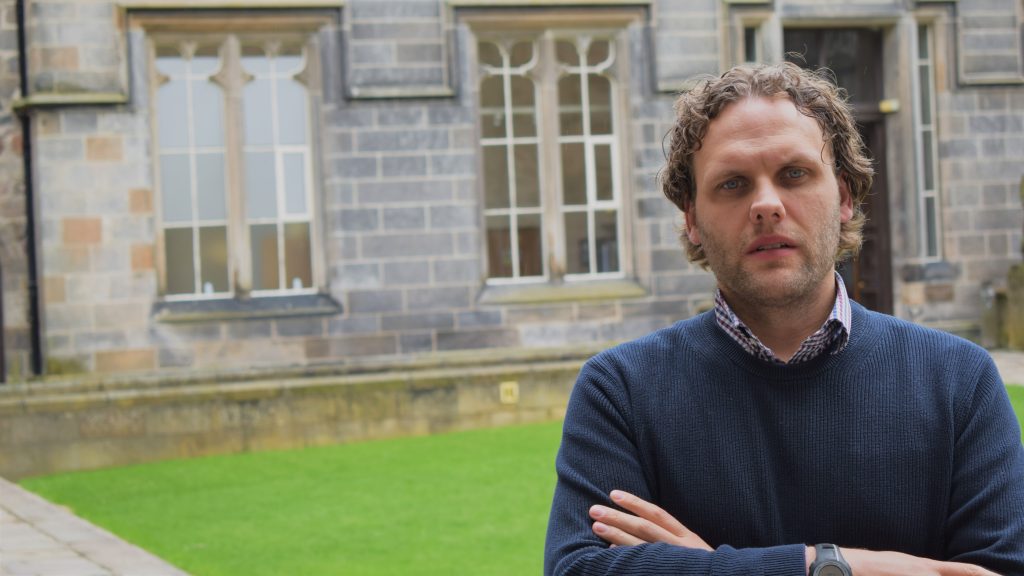 Phillip Cooke
(PhD 2008)

studied at the School of Music and is now Head of Music at the Department of Music at the University of Aberdeen. He credits the teaching opportunities he was given as a PhD student in helping with his future career and giving him the necessary experience needed when applying for positions after graduation.

My favourite memories of my time at Cardiff are the opportunities that were available to me as a composer and an academic. I learned a lot, but I experienced a lot as well. Working with the BBC National Orchestra of Wales was a highlight, as was working with various professional ensembles and performers.

It was also great to be in Cardiff as it grew and became a global city. Seeing new buildings appear and watching the city find its identity was a great thing to be a small part of.

The School of Music gave me a great set of tools to use as a composer, a teacher and an academic, all of which I still use today. The teaching opportunities I was given certainly helped me become a better lecturer, and the opportunity to work with great musicians helped me as a composer.

After graduating I was very lucky to get a Career Development Fellowship at the Faculty of Music at the University of Oxford. I combined it with a Junior Research Fellowship at The Queen's College, Oxford. It was a big change from Cardiff, but another very useful career step.
I worked in Oxford for five years before moving to Aberdeen. I've kept on composing, working with many of the country's leading choirs and ensembles with lots of recordings, broadcasts and publications.
I am currently the Head of Music at the Department of Music at the University of Aberdeen. No day is the same as another, but since becoming Head, I've swapped lecturing for meetings, which is a shame in some ways but it is interesting to be part of the strategic development of the discipline.
I have also recently been appointed as an external examiner for the undergraduate programmes at Cardiff University.
My advice to current students is that both composition and academia are extremely difficult to break into, but that's ok. Sometimes things are difficult but, without wanting to sound like a self-help guide, the more difficult things you have to overcome the more satisfaction you will gain from overcoming them.
I would tell my past self to make the most of all the opportunities available and enjoy having the space and time to really work on the thing you love. Once you have a full-time job and children, there isn't quite the same amount of time and space.
If I had to describe Cardiff University in five words I would choose: inclusive, cosmopolitan, global, memorable and underrated.
My lasting impression of the university is of a welcoming place with wonderful people and a genuinely enjoyable period of my life.