Examined Life: Neville John (BMus 1957)
21 October 2020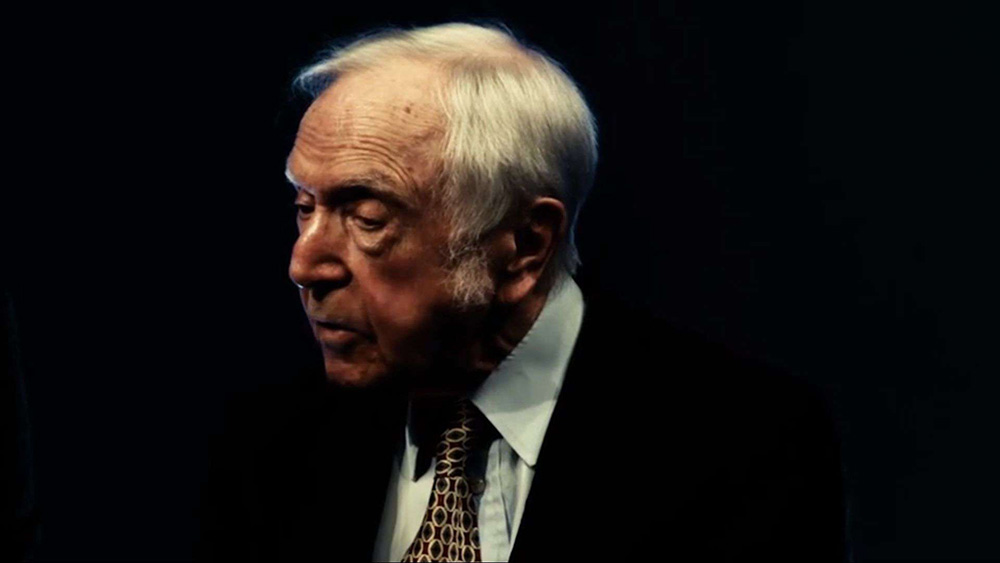 Neville John (BMus 1957) was born in Tumble, Carmarthenshire and studied cello at Cardiff University. He led a successful career as a music teacher and composer following his studies and recently celebrated his 90th birthday. In this Examined Life, he reflects on his musical family, his fondest memories of Cardiff and the historical disaster that inspired him to compose.
I discovered my love for music at junior school and received private violin lessons from age 11. My ability to memorise and recognise melodies is of a high order, and music is a lifelong passion.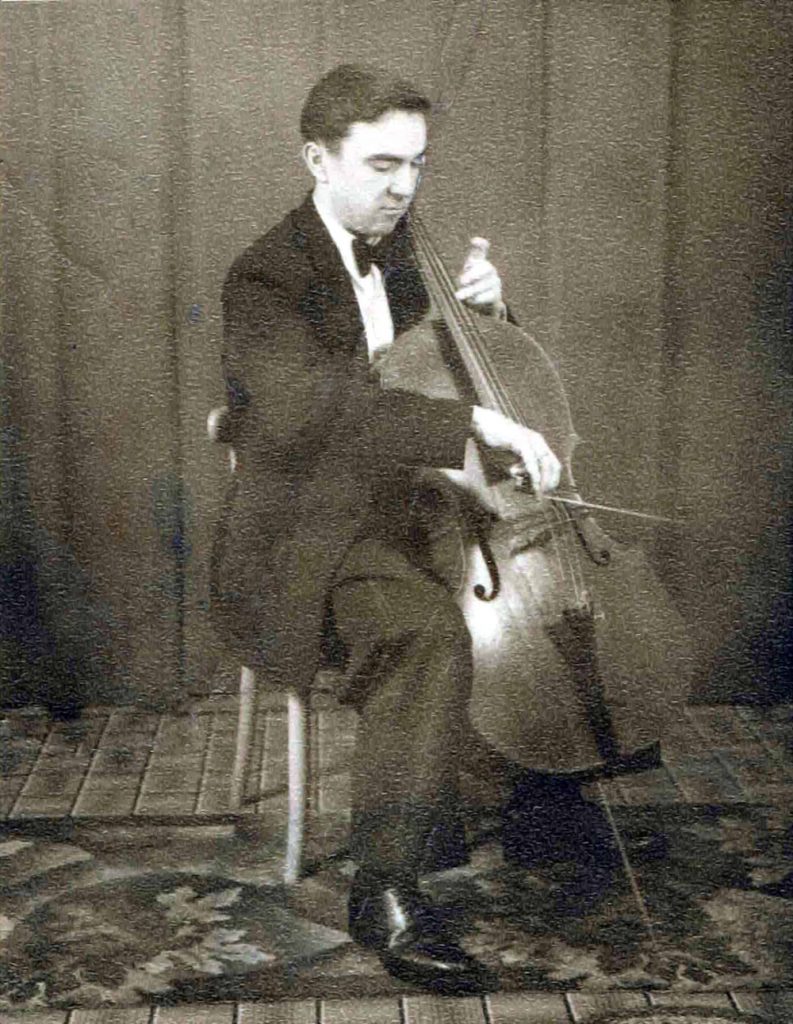 Cardiff University was ideal for me. With my flair for music I was confident that I could become a successful secondary school music teacher – for which I needed a degree in music. My cello tutor, Mr George Isaac, was himself a Cardiff University staff member. He organised an interview for me with Professor Dr Joseph Morgan, who in turn advised me to study for the University matriculation exams. I gave up a well-paid office job with the National Coal Board to study at Cardiff University, where I could continue my cello lessons with Mr Isaac rather than traveling 60 miles to his home in Pontyclun.
I have many great memories of my time as a student, but my fondest memory must be of rehearsals and concerts with the University Symphony Orchestra.
I have a family full of musicians who also graduated from Cardiff University. My years of teaching my children was time well spent. I have passed many secrets from my long life of music on to them and am very proud that they have followed in my footsteps.
The Aberfan disaster affected me deeply. My job as a peripatetic violin teacher for the Merthyr Tydfil Education Committee included Pantglas Junior School in Aberfan which I visited once a week. On October 21 1966, 144 people were suffocated by a huge landslide of colliery waste rock. I wasn't teaching there that day, but three of the young people who died were my pupils.
The tragedy and their loss compelled me to compose Tragic Overture Aberfan, an orchestral overture to commemorate the disaster. I portrayed the landslide by a frequent appearance of a descending figure in cellos, moving at a semitone distance from stagnant double basses. A percussion cadenza near the end of the overture marks the end of the landslide. After the first public performance of my piece in 1969, the Director of Education asked me to write another overture, this time depicting the courage of the people Aberfan, and their success in getting the remaining slag heaps removed from the hilltops. My second overture, The Triumph of Aberfan, was first performed in Merthyr Tydfil in 1970.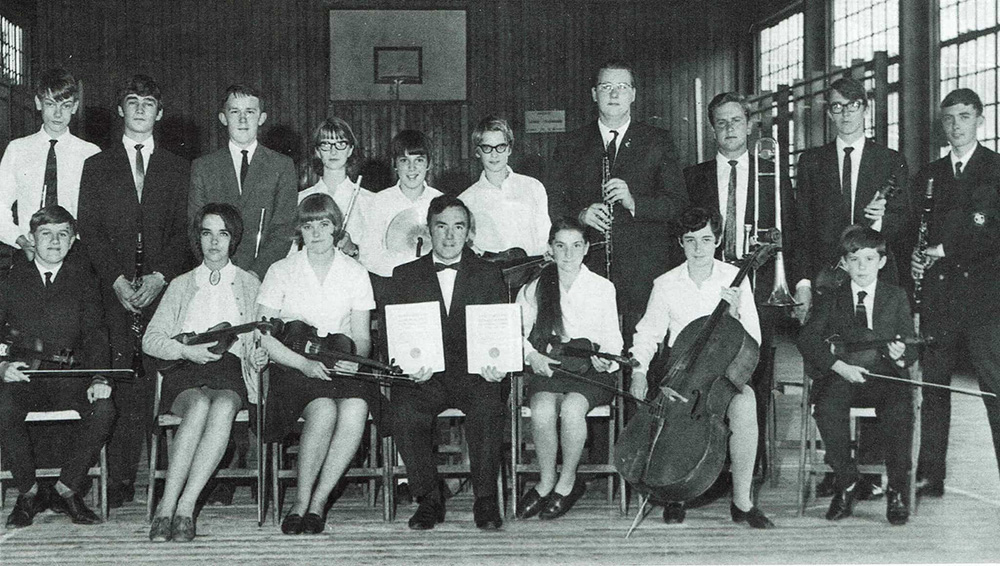 Over the years I have led and performed with many music groups. My favourite memories were the many years that I conducted the Merthyr Junior Orchestra and the Merthyr Senior Orchestra.
I was inspired to set up the Neville John String Prize at Cardiff University when my daughter won the National Youth Orchestra of Wales String Prize in 1982. The string section is the largest in the orchestra, and as I saw my daughter practice hard in pursuit of the prize, I realised that such prizes can be a clever way to improve an orchestra. With four accomplished string players in our family, and inspired by Dr Robin Stowell's brilliant violin technique, I felt Cardiff University could likewise benefit from a special string prize.
You can find out more about Neville John's life at https://nevillejohn.org.uk and listen to his new composition, Corona Lament.