The journey starts here – For Alumni, By Alumni
12 October 2020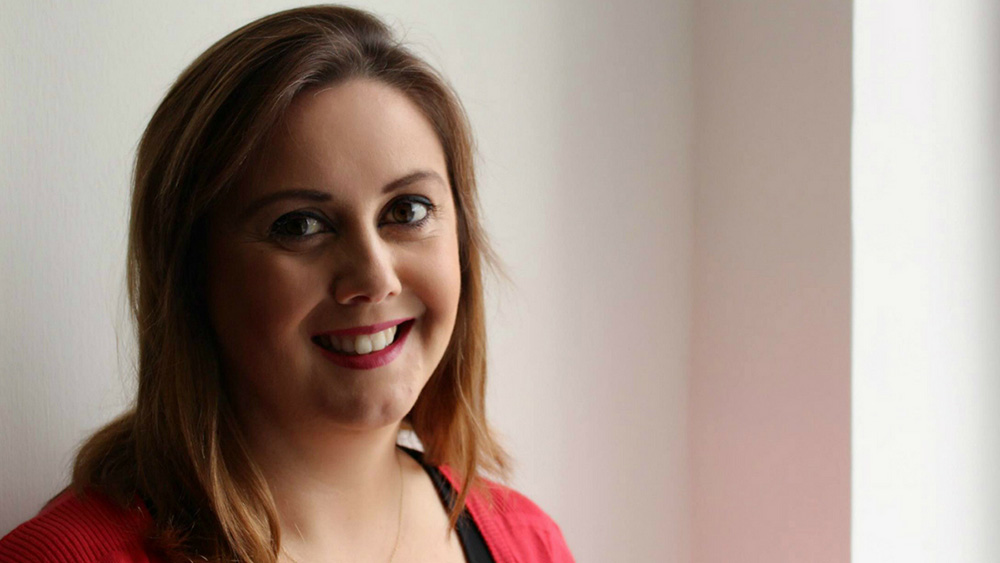 Nadine Lock (BA 2001) has worked in Human Resources for over ten years in the Third Sector and Private Sector. She reflects on the journey facing the Class of 2020, and shares the things she wished she'd known as a new graduate.
Facing working life as a graduate is an oddly thrilling yet really disruptive transition at the best of times – let alone in the midst of a pandemic. This year's graduates aren't just riding a wave in the course of life, but battling a tsunami of disruption and change.
As I come up to my 20 years as an alumnus it's given me pause to reflect on my career since my Uni days. Working in HR and recruitment has naturally made me think of how the Graduates of 2020 feel about starting their careers in a coronavirus climate and recession.
Naturally, as an English Literature graduate I could only start this piece with the inspiration of an author. So, in the words of Ursula Le Guin "It is good to have an end to journey toward; but it is the journey that matters, in the end". These words really sum up for me the type of mind-set that will serve new graduates venturing out into the world of work really well.
So, to get your journey going I'm sharing with you things I wish I knew as a new graduate:
1.Resilience
Now is the time to build on your coping skills to get you over hurdles. We'll always face life changes and challenges, but nobody told me how to deal with them as a new grad.
Don't despair if you're not getting interviews despite applying for jobs. Sign up with a recruitment agency for some honest advice on your CV and make sure you're tailoring your applications to adverts and job descriptions each time. Highlight your skills like teamwork and problem solving and show how your skills transfer. You may also be eligible to get support from the University, so email careers@cardiff.ac.uk to check.
If you get a knock-back from an interview don't let it diminish your confidence. Bounce back from it with gusto. Change your mind-set. See this as a learning opportunity and a sign you did something right to get an interview. Of course you'll feel disappointed. But, you'll have met contacts in a professional environment and got to practice your interviewing skills.
Ask for feedback on what you could have done better. See this as a golden opportunity to learn something that's practical and will get you ahead in your next interview.
2. Realism
This is an exciting time in your life and you should aim high, but have patience. I entered the world of work with rose coloured glasses and full of youthful optimism. I've always stayed positive but definitely had a reality check as a new grad that I'd have to start at the bottom and work hard.
You're learning the ropes and will likely find out the same thing as I did. You'll need to reset, readjust and refocus your line of sight. Have flexible rather than fixed career plans and look for the opportunities in everything you come across. Do things with relish – a good attitude and taking chances opens doors.
Consider volunteering, job shadowing or work placements to build your soft skills and try things out. Be open to temporary jobs in companies you want to progress in for CV experience and a reference. Practise networking, actively follow companies on social media and make polite, professional proactive approaches to scope out opportunities.
3. Relationships
When you're working or volunteering you don't get to choose who you work with. You might not have things in common with every colleague and they might be different from people you're used to. You can still learn loads from people at work though. I found asking people questions and listening to their ideas about work projects and seeing how they approach things really helped me settle in places.
Use the people around you to give you a helping hand and a listening ear to become the professional you want to be. If you come across someone who inspires you professionally ask if they could mentor you and keep this habit up. You can expect advice, guidance and feedback when things are particularly challenging or you're not quite sure how to go about something.
Another really good place to start is with Cardiff Connected. The University's alumni networking platform is a great way of developing your professional network. There are thousands of people who are willing to help by answering questions, making introductions or offer support as a mentor.
Success is a series of small things
Although this time will be tough for you as a new grad it'll also be something you'll look back on fondly. It's a time for learning, growing and trying things out.
You're at the start of a journey and an epic adventure. Take the time to enjoy your new path without being scared to veer off track every now and then and over plan things.
You're about to grow so much as a person and meet lots of so many interesting people along the way. I hope I've given you some encouragement to keep your ambitions burning and see a bright future is waiting for you.



Tell us what matters to you
We've introduced 'For Alumni, By Alumni', because who knows our alumni community better than…you guessed it, you! We'd love to hear from you with ideas for articles or online events that you're interested in, you can give insight on, or maybe you ARE the story! Check out our full line-up of articles and watch back our live events playlist.