Dealing with controversial monuments in Estonia and beyond
23 July 2020
Federico Bellentani (PhD 2018) is a digital research manager for a Google Cloud partner based in Italy. His PhD research into controversial monuments has become increasingly relevant due to international protests and calls to remove statues. He discusses his findings from Estonia and his thoughts on dealing with controversial monuments across the globe.
During Federico's time as a PhD student at Cardiff University, he was looking at monuments and memorials as built forms which communicate certain values and ideas.
"Every day I passed Cardiff's monuments and statues, especially going into the Glamorgan building with the surrounding war memorials. This environment helped me with my studies.
"Wales is similar to other transitioning countries. Its relationship within the UK has been difficult at times. My case study was Estonia but doing it in Cardiff was meaningful."
Recently, Welsh councils have been turning their attention to local monuments and memorials and assessing whether to remove them. Federico emphasises the importance of the debate and the complexity of the issue.
His research demonstrates how post-soviet countries have tried different strategies to minimise the impact of monuments by removing, relocating or, in some cases, even hiding them within their surrounding environment.
"I want to be clear – every nation and every statue has its own context. To remove a Soviet monument in Estonia is not the same as removing a Confederate monument in the US. There are very different planning practices and very different ideas of design methodologies."
Based on his findings, Federico has developed a set of strategies for dealing with monuments, from leaving it as it is and dealing with the material form, to destroying it completely.
"At the state level, I encourage participation with a mix of people – artists, architects, planners, philosophers and everyday citizens. It is important to assess this problem and it's complex because emotion is very high."
On the surface, removal of monuments appears to be straight-forward, but Federico explains that sometimes removal can cause unexpected reactions.
"In the Baltics, there have been issues with moving Soviet built forms which for years had been accepted. There's no tourism around them and they were just functional pieces of the built environment. Still, they were removed by spending a huge amount of money. Often, they were put in a museum where people started to see them. It gave a new life to them.
"Moving them also caused tensions with a controversial neighbour (Putin's Russia) who wondered why they were being moved. So, in some instances, you can create an intense problem that can lead to economic sanctions, removal of embassies and, at an extreme level, hybrid warfare."
In this case, removal caused more problems. But, as Federico stresses, every monument or memorial is different.
"Estonia has developed some great ways to include people in the design of monuments. In 2018 they built a memorial to the victims of communism, which is intended to widen public participation through the use of digital tools. Nearby is another Soviet memorial which was not removed, so they live together and coexist.
"It does not erase the past or add tension. The government worked with planners, designers and people who could give a certain kind of solution, resulting in a homogeneous project which, generally, people like."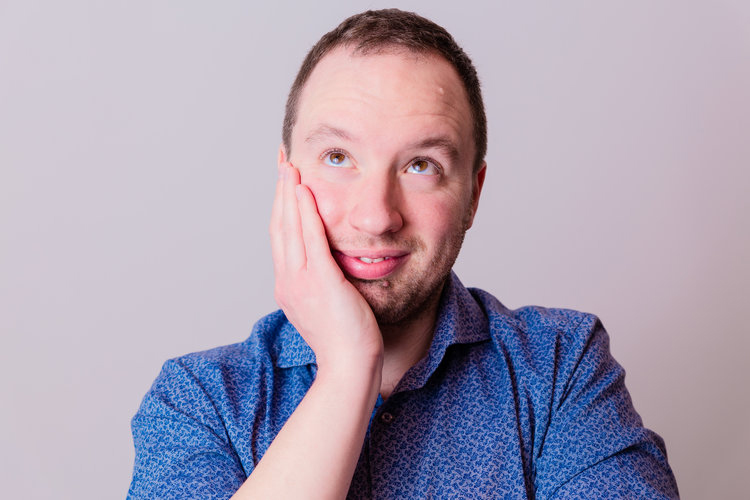 Federico is currently working for a Google Cloud partner in Italy specialising in artificial intelligence and collaboration tools. Looking ahead, he is interested in merging his expertise and focusing on digital memorials.
"When you think about memorials, it's something very material and something you can touch. The current pandemic has shown there can be a commemoration in absentia – when you cannot be physically present to commemorate your beloved. Imagine how many people from across the world in different communities could engage with a memorial if there wasn't the need to go there physically?"

For more information about Federico's research, you can read his published papers or his soon-to-be-published book.