Love food, hate waste – eating ethically and the impact of lockdown
31 July 2020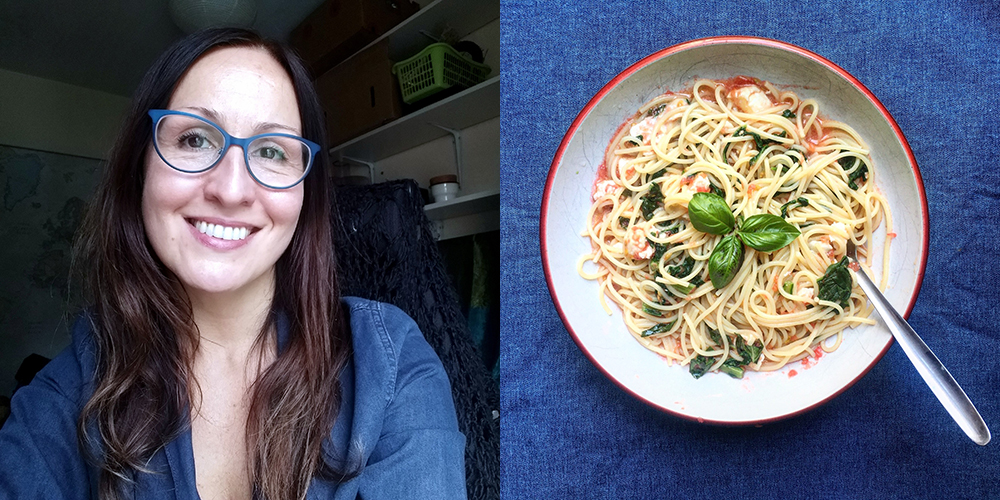 Lia Moutselou (Geography and Planning 2002-2005) works as a senior policy manager for a water consumer watchdog and is one of the four directors of Lia's Kitchen, a community interest company. Lia's worn many hats and has been a lecturer as well as a student at Cardiff University. Here she discusses food waste, the food industry, new recipes and the world, post-pandemic.
Where does this passion for the environment and sustainability come from?
I don't know any other way to be. That's the only way my family was, and it's always been important to me. Both of my parents came from farming and small village communities in Greece, and even though I was fortunate enough to be raised in an urban centre and have amazing education and cultural opportunities, my first memory is of being very close to the natural elements and the land.
What was your time like at Cardiff University?
I worked on environmental policy and politics projects in relation to marine and coastal environment. I loved teaching at the University. I used to teach environmental law in different departments and really enjoyed taking the same subject and trying to communicate it to different disciplines and students, and the different conversations and responses that generated.
I had an office in the main building overlooking the gardens. I can't believe my luck that I was there. I loved working for Cardiff University and studying there. It is just such a special university and campus.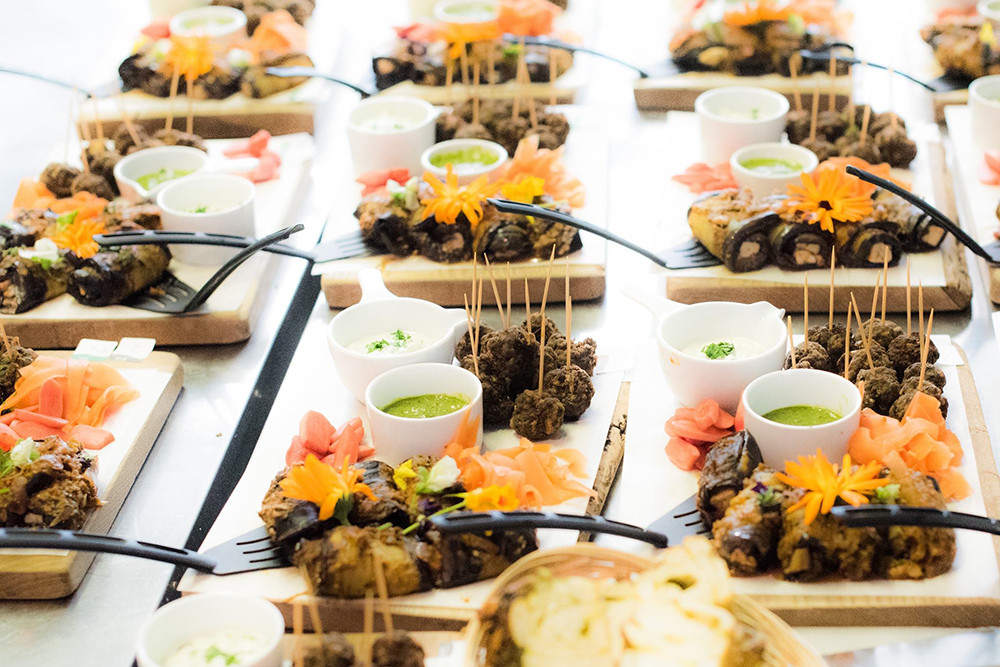 You've been involved in many campaigns over the years, can you tell us a bit about them?
The bulk of my work with Lia's Kitchen relates to food waste reduction. This started with the Love Food Hate Waste campaign and doing local events in places like Roath and Splott, engaging with people in those communities. We collected food waste from supermarkets and skips and then transformed it into really amazing recipes.
Then we moved to larger-scale campaigns, to the Wasteless Suppers which really focused on valuing food. I wanted to transform something that could be found in a skip into a gourmet dish so people could see how perceptions of food can change, depending on what it looks like.
I've also been involved with the Veg Power campaign, promoting vegetable intake. I'm in a book with Paul McCartney and Jamie Oliver – my recipes are in there!  
Another project close to my heart was my work with refugees and Oasis Cardiff where I recorded the recipes of their clients and volunteers to help create connections through food, as well as educational and employment opportunities. I then created a menu for their food trailer, which fed a lot of people at the 2018 festival.
In your opinion, what more could be done to reduce waste in the food industry?
We have a lot of health and safety measures, which is great and very important, but sometimes it can be counterproductive in educating us about what we can do with waste. I think Cardiff is doing more than it used to and a lot more than some other places.
The Cardiff community is very aware, but food businesses need to be helped. Small business owners don't have the time to always explore sustainability options when they need to survive, employ people and keep things safe. They need as much help as they can get; solutions that are easy to take on and affordable. Councils and regulatory organisations need to make things easier and not block business who are already trying to be sustainable. For example, offering waste removal packages which are affordable and encouraging composting and recycling.
How do you think people's attitudes to food and food waste have changed during lockdown?
People have looked at supermarket offer aisles and inside their fridges more than before because of shopping and financial constraints. During lockdown, we were unable to visit shops regularly, so we ended up using what we already had.
Also, food became a comfort, an activity and a pleasure to take our minds away from the scary reality of COVID-19. This means that we all became more inventive and explorative. From different cultural approaches, to new techniques and ingredients, we became more open to change. This is a great thing that we should hold on to.
Have you discovered any 'lockdown' recipes?
I have discovered so many new recipes during lockdown. I've collected over 50 books for a Lia's Kitchen shared cookbook library. I don't yet know how I'm going to share this but in the process of going through these books, I've been exploring new foods.
I've really enjoyed going back to very simple dishes during lockdown. One of our aims at Lia's Kitchen is to make food accessible, from both a financial perspective but also in terms of health benefits and time restraints. I've been doing simple, seasonal stuff with locally grown vegetables.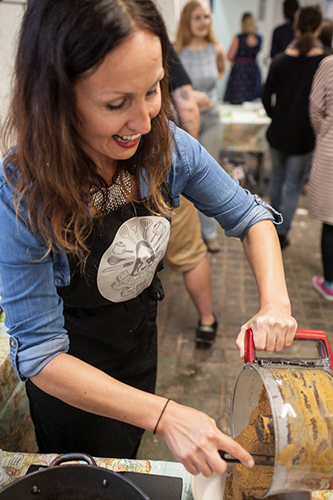 How do you think lockdown has affected the food industry?
Everyone is adapting but I think we're going to see a massive, long-lasting impact. I have watched with great interest and concern for food businesses and my friends – whose entrepreneurial spirit is amazing. The situation worries me as I have always thought that this is an undervalued sector. Water and food are the two things we need to survive, and we take growers and food services for granted.
But lockdown has also inspired positive changes with regards to food waste. There are so many amazing projects and cafés doing so much to support their communities and those in need. People have been mobilised to turn food and waste into something that is providing sustenance but also creating a lot of other opportunities for engagement and reuse of materials.
2020 has shown us you can never predict what's coming. From floods to snow, to political situations and pandemics, businesses have to be operating in such a way that it allows them to be adaptable and ethical. The more ethical and adaptable you are, the more likely you are to survive.