Examined Life – Dino Willox (BA 1996, MA 1999, PhD 2003)
17 August 2020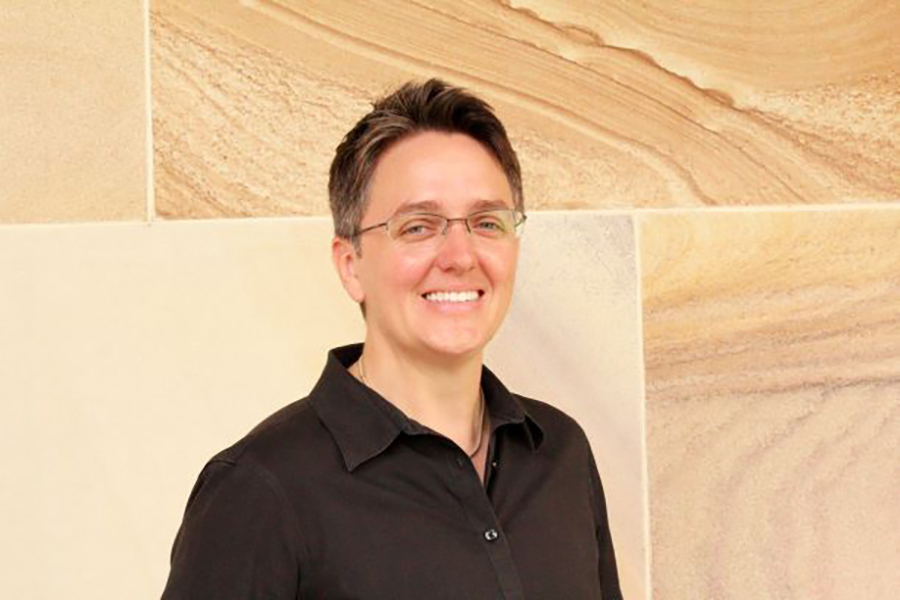 Dino Willox is director for student employability at the University of Queensland and has held several roles at Cardiff University including Head of Student Records and Assistant Registrar. Dino was also a Cardiff University student three times over and has always championed diversity and inclusion in Higher Education. Here, they reflect on their career, reminisce about Cardiff, and offer some valuable insight.
My earliest memories are of Hong Kong, where I lived until I was 5 years old, and travelling between there and the UK. This experience of physical displacement definitely impacted my concept of home and sense of self, and certainly my appreciation for humid warm weather! It meant that I was keen to explore new places and gave me a sense of wanderlust.
There were a few reasons why I chose Cardiff University. For my undergraduate study, Cardiff had a great reputation for philosophy and was also one of the few universities in the Good University Guide that specifically mentioned a thriving queer scene! Obviously, my decision making at this point in my life was all about balance…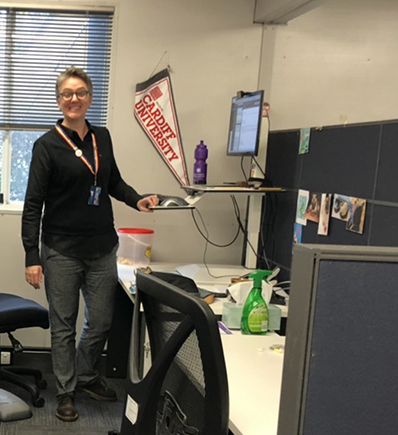 I loved Cardiff University, both as a student and a staff member. I still have the University flag next to my desk at work. It was at Cardiff that I was taught to have humility and a willingness to try something, even if it doesn't quite work out how you expect. That, and critical thought. I think everyone should study philosophy for a whole range of reasons, but especially to think about things critically and creatively from all perspectives. Special mention needs to go to Professor Alessandra Tanesini, who was my PhD supervisor and managed to get blood out of a stone!
At Cardiff, I realised I had the power to positively influence change. Not only through my work, but also through the things that I'm passionate about. I was proud to have helped Cardiff University become the first UK university to achieve Stonewall Diversity Champion status, and to have been a founding member of the Enfys network for LGBT+ network for staff and postgraduate students.
Shout out to my good friend Karen Harvey-Cook, who is still driving these initiatives and kicking goals on a daily basis!
I believe that career paths can only be traced retrospectively. When I look back, I can see how I ended up being in the role I'm currently in, but at the time I made 'career choices' based on where I physically wanted to live. I left Wales to move to Scotland as I started a relationship with a Glaswegian and commuting between two countries was expensive and tiring. We then moved to Brisbane because, honestly, have you seen winter in Glasgow? It turns out that I am solar powered, so the Sunshine State was the place to be!
Each of these moves saw me change my work focus within higher education. From Cardiff University, to Strathclyde Business School, to the University of Queensland. I continue to work in universities as I believe that education is the best way to change the world, and to lift people out of poverty. And my extracurricular and volunteer experiences are the value that I bring to each new role, not just my qualifications and work experience.
As a non-binary queer person, I've always been acutely aware of the barriers that exist for those who are not in positions of power. I also know how valuable my lived experiences have been to develop my capabilities, understanding, abilities, and ways of thinking. Diversity is important for innovation – it's critical to have as many different minds, ideas, ways of being and thinking, if you really want to find creative solutions to wicked problems!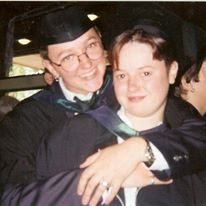 I am passionate about making sure that people from all sorts of histories, cultures, and lived experiences can achieve their full potential educationally. This requires challenging assumptions and removing barriers, including elevating the importance of a holistic view of the educational experience – valorising all aspects of life and experience as part of the learning endeavour.
My advice to recent graduates would be to realise the value in *all* of your experiences. Not just your qualifications or work experience, but all of your lived experiences. Recognise and unlock their value for yourself through self-reflection, then work out how best to articulate that to future employers (or team members if you set up your own business). You can do this by capturing case studies of what you have learnt – create an experience bank that you can build to show your authentic whole self (an unashamed reference to the Employ101x Massive Open Online Course, which can show you how to do this).
Valorise creativity, diversity, and seek out experiences that push you outside your comfort zone. That's where learning happens. And listen to as many different voices and experiences as possible – that's where knowledge is. And don't expect anything to be perfect – it's the rough edges and messy spaces that are where innovation and excitement live.