How Cardiff's School of Medicine is innovating in the face of COVID-19
29 May 2020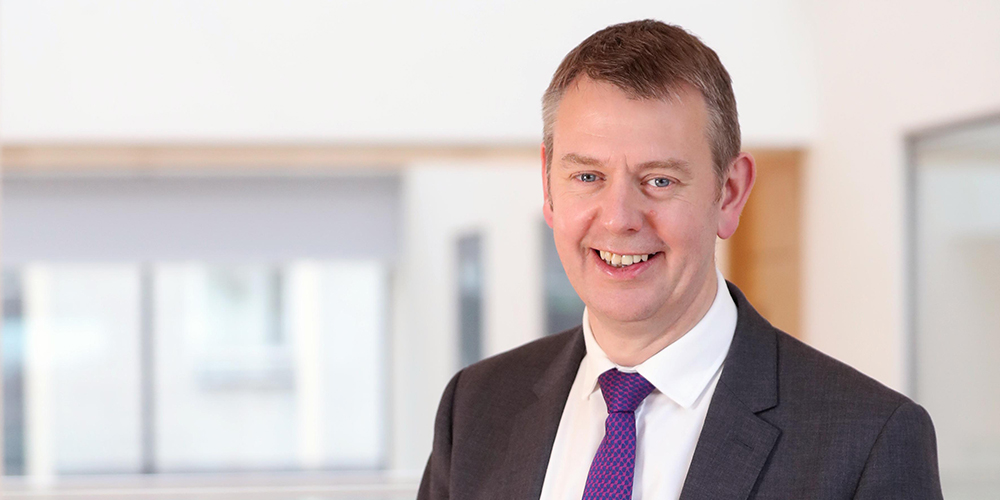 Professor Stephen Riley (MD 2003, MBBCh 1993) is Head of the School of Medicine at Cardiff University and an alumnus. He reflects on the achievements of final year medical students and colleagues, and how COVID-19 is changing the ways we celebrate, work and teach.
We are living in strange times. The impact of the COVID-19 pandemic is touching all of our lives, with a personal cost being felt by many around the world. Our final year medical students have certainly stepped into the Coronavirus fight with compassion, professionalism and a quiet sense of preparedness. I have received multiple messages detailing their excellent contributions to the delivery of patient care around Wales.
The experience they have gained in these unprecedented working conditions will remain with them for the rest of their professional lives. The faculty have worked hard to be able to graduate our students early, and we are proud that we've not had to compromise on our excellent educational standards in any way.
As I think back to my own graduation in Cardiff, I remember standing on the grass outside Lecture Theatre 1, the place buzzing – even with a year group about half the size of the current cohort. Sadly, social distancing has put paid to the traditional graduation that we've been used to in recent years. We have become adept at moving from the main university buildings, with drinks and canapés, to St David's Hall for the main event, as we welcome our graduates into the Cardiff University alumni community.
Thankfully we have been able to innovate and were able to run our first virtual 'farewell' to our final year students at the end of their final clinical placement. A combination of Zoom, and a dedicated faculty, produced an event of sincere reflection, congratulations, pride and some trivia quiz questions incorporating some eponymous conditions that many of us had chosen to forget! Having done it once we are asking ourselves why we haven't done this sooner!
We are now looking forward to a more formal virtual celebration in July. And whilst it's disappointing that we aren't able to celebrate in person, we look forward to 2021 when we hope to once again congratulate our students with a more traditional graduation ceremony.
There have been significant contributions across the School of Medicine to the research, education and innovation requirements brought to the fore by the COVID crisis. The expertise of colleagues across all of these domains have been very welcome as a significant contribution to assisting the NHS in Wales to provide high-quality patient care.
We have all had to learn how to work differently and this is no different at the University.  As we plan for the next academic year, we are seeking to find ways to work within the guidance of governments, support the wellbeing of staff and students, and provide a platform onto which we can launch next year's activities.
I wish you all well and hope that you can stay safe in these difficult times as we seek to mitigate the effects of the virus across all aspects of daily life.