11 popular podcasts by Cardiff alumni
29 May 2020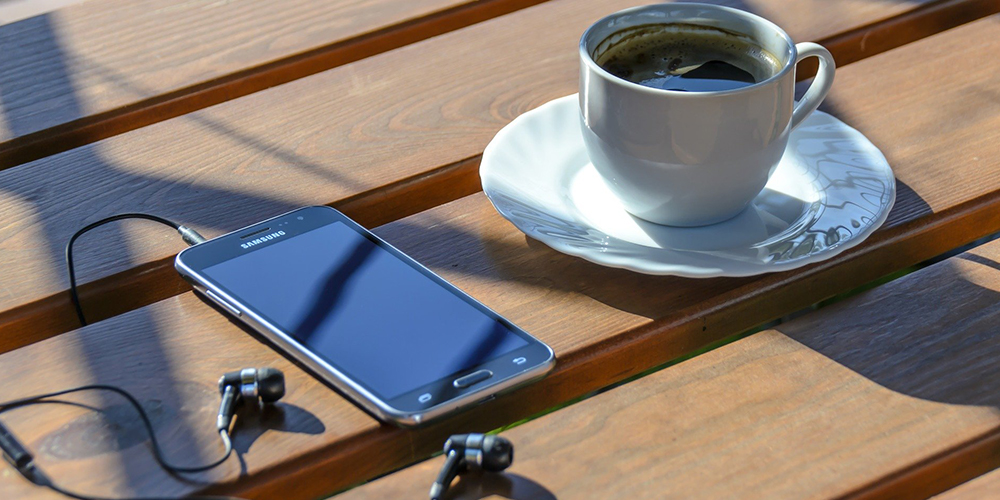 Our Cardiff University alumni are a creative bunch who have found a way to reach many through the power of the podcast. Whether you want a good laugh, a valuable lesson or some helpful tips, we've rounded up a few of the many popular podcasts from our skilled and talented alumni to help you pass the time.
1 – Hank!
This Cardiff foodie podcast is co-hosted by Jane Cook (BA 2008) who started a food and sustainability blog many years ago. Jane began her journey into food and cooking during her time at as a student at Cardiff University. After graduating she moved to London and got deeper into the food scene.
This podcast is perfect for lovers of food and those looking to buy and make meals in an eco-friendly way. In Episode 4 they celebrate Cardiff institution Riverside Market's 20th anniversary and speak to founder and fellow Cardiff alum Steve Garrett (MSc 2009).
2 – In the Moment
Sarah Orme (MA 2009) is a journalism graduate and host of the award-winning In the Moment podcast. This is a mindfulness podcast aimed at helping listeners find a bit of peace and calm in their otherwise busy lives. Sarah interviews authors, academics and wellbeing coaches to provide advice on how to sleep better, eat well and live fully.
3 – Psychology Graduate Stories
Cardiff University psychology graduates discuss their studies, their experiences in different psychology fields, and what their careers involve. You can get a peek into what it's like to work as a researcher or a forensic psychologist, as well as discovering the challenges and rewards of working within the third sector, the police force and large businesses.
Listen here: https://player.fm/series/psychology-graduate-stories-cardiff-uni
4 – Inside the Petri Dish
Alice Gray (BSc 2013) is a communications professional who specialises in scientific and research communications. She applies these skills and expertise to co-hosting Inside the Petri Dish, a podcast that looks at controversial topics within science. Alice interviews scientists and experts to explore a different topic each episode, keeping it fresh and intellectually fascinating.
5 – Cardiff Archaeology podcast
This podcast includes speakers from other universities, group discussions with academics and students and recorded lectures. Episodes date back six years, but the topics are still relevant and just as interesting as it covers Greek agriculture, early modern humans, the rise and fall of the Egyptian state and more. Although often recorded in a room full of people, the audio quality is clear and the speakers engaging.
Listen here: https://player.fm/series/audio-and-video-cardiff-archaeology-podcasts
6 – That HR Podcast
Launched by Emily Burt (MA 2016), That HR Podcast focuses on human resources and business management, looking at everything from gender pay reporting and apprenticeships to productivity and crisis management. Guests include a mix of CEOs, research managers, HR 'gurus' and editors. You can also hear the voice of alumnus, Lauren Brown (MA 2018) who co-hosts many of the episodes.
7 – Elis James and John Robins
Elis James (MA 2005) is one half of this chilled out, comical duo. The content is light and varied creating an audio feast filled with banter, fish and chips and rodent advice. This is not one intended to be taken too seriously, but definitely one to enjoyably pass the time. Lockdown has not deterred them from their random rambles but, if anything, spurred them on.
8 – The Socially Distant Sports Bar
Another podcast co-hosted by two Cardiff University alum, Elis James and Steffan Garrero (PgDip 2000). The Socially Distant Sports Bar is the answer to the question: "Where do we go to talk sports now that the pubs are closed?" Elis 'meets up' with Mike Bubbins and Steff Garrero to talk about all things sports and to recommend documentaries, books and podcasts to keep sports fans sane during lockdown.
9 – Brain Yapping – The Podcast
Dr Dean Burnett (PhD 2011) is a neuroscientist previously employed as a psychiatry tutor and lecturer at the Cardiff University Centre for Medical Education and an honorary research associate at Cardiff Psychology School. But, unknown to some, he is also a successful podcaster. Brain Yapping is an unscripted podcast that takes a look at how the brain works in everyday situations.
10 – Smart Welsh People
Another podcast by Dr Dean Burnett but this time with a focus on Welsh culture and people. Dr Burnett talks to Welsh people from all walks of life and professional backgrounds to figure out what their perspectives are on Welsh identity and Wales' place in the world. He talks to comedians, medical professionals, writers and actors to get a sense of what it means to be Welsh in 2020.
11 – Cardiff University podcast
Hosts and guests for this podcast include human rights campaigners, environmentalists, professors, experts and political figures. Although new episodes have not yet been recorded, it covers national and global politics, law and economics. Controversial and thought-provoking, the content in Cardiff University's podcast ranges from interviews to lectures and provides a bit of inspiration and food for thought.
Listen here: https://player.fm/series/cardiff-university