Examined Life: James Smart (MA 2016)
29 May 2020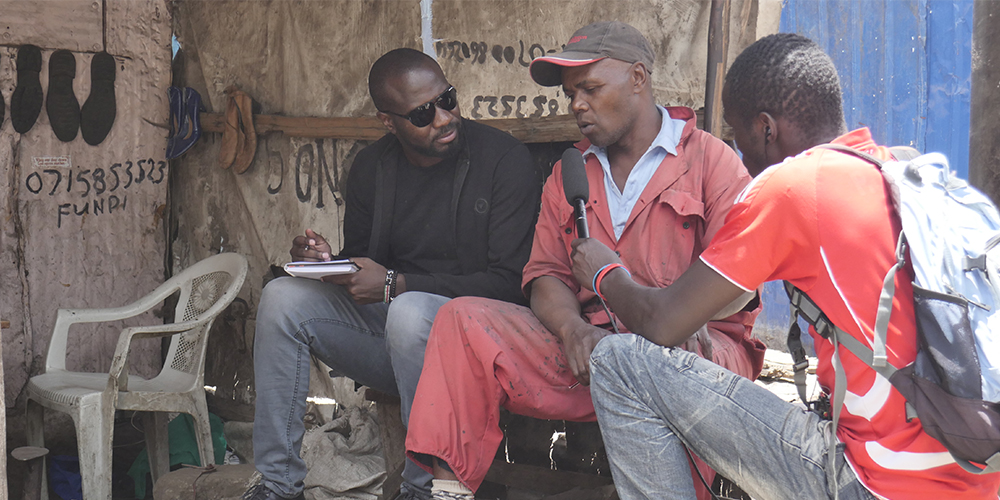 James Smart (MA 2016) is a successful broadcast journalist based in Nairobi. Some of his career highlights include being an anchor for Kenya's leading television networks, working on the BBC's 'Focus on Africa' broadcast, creating two hugely successful television shows and, more recently, covering the impact of coronavirus on the most vulnerable in society.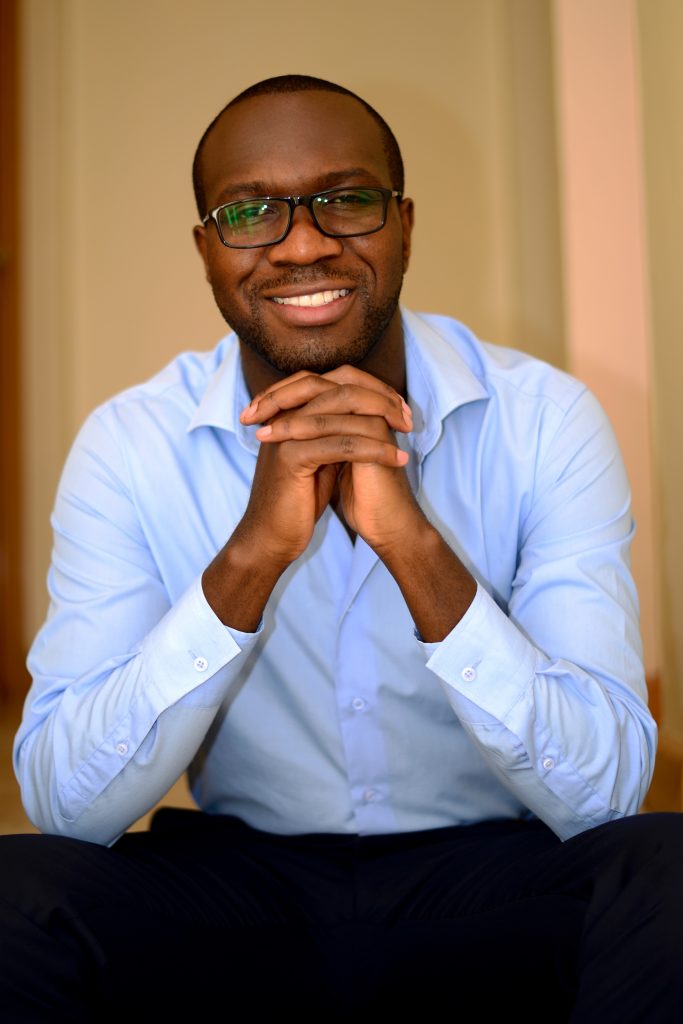 I was born in a place called Korogocho in Nairobi. My mother had me when she was young and I was raised by my grandmother. The houses we lived in were ten-by-ten shanty houses, but I didn't know we were poor until I saw electricity at high school and running water. In our neighbourhoods we knew that we had different talents, ideas and energy and that our circumstances would change one day. It was this belief that propelled us to study or become successful athletes.
Poor people are the people who are voiceless and don't have the same opportunity in media and politics. As a result, people speak for them instead of speaking with them and making sure their issues are taken into account. My own experience was a feeling of extreme powerlessness, but the fact that people are poor doesn't mean they don't have ideas – and that's what brought me to journalism.
I was looking for an institution with history, an institution that would give me more than just an education. The alumni from Cardiff's School of Journalism were doing great things across the world and the curriculum provided both academic and practical experience.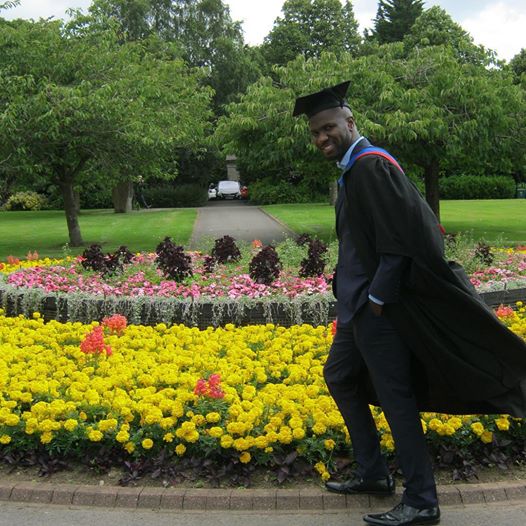 The first thing I think of with Cardiff is the rain. I have never been in a place where it rains so much without warning. My roommate Marta Villena (MA 2015) taught me a trick: to stand by the window in the morning and count five people. If you see several people wearing a sweater, come out with a raincoat. If there is only one person with a sweater, then that's a crazy person and it's a good day to go out with a T-shirt.
The other thing I think of is warmth. In Cardiff, people are warm. People say hello and look you in the face. It's a warmth you don't experience anywhere else in cities. People are welcoming and warm and everyone is their brother's keeper.
After my studies in Cardiff I went back to Kenya and I was excited. Having been in a place where the lecturers were experienced and worked in the biggest news productions, my head was pumped with ideas. Wanting to transfer this knowledge, I joined a group of journalists and created a social community called Tazama World Media that trains community journalists. There is a gulf of knowledge between what the newsroom covers and what community journalists cover, and I wanted to cover that gap.
I've been a broadcast journalist in Kenya now for the last ten years. I was in radio and then I went into television, but I got bored quickly so in-between reading news I started doing talk shows and creating programmes. I started a programme called The Trend. I would spend the entire week on social media asking the public to tell us who they would like us to interview and why. Then I would find that person, put them in front of the camera and people would send in questions. That was a hit because it broke barriers. The audience felt questions were being answered directly, and there was no personal vendetta or hidden agenda.
When COVID-19 first arrived in Kenya, it followed the same pattern as it did everywhere else. I saw within the first week how the public was immobilised and had to wait for people in power to tell them what to do. But governments, even if they have the best of intentions, can miss something. No one was reporting on what was happening in poor neighbourhoods and markets because they were focused on the briefing and live updates. We wanted to do things like tell the story from the perspective of a trader and do a deep dive into their lives. We brought this into the public domain in equal measure with the updates that were put out every day and it worked really well.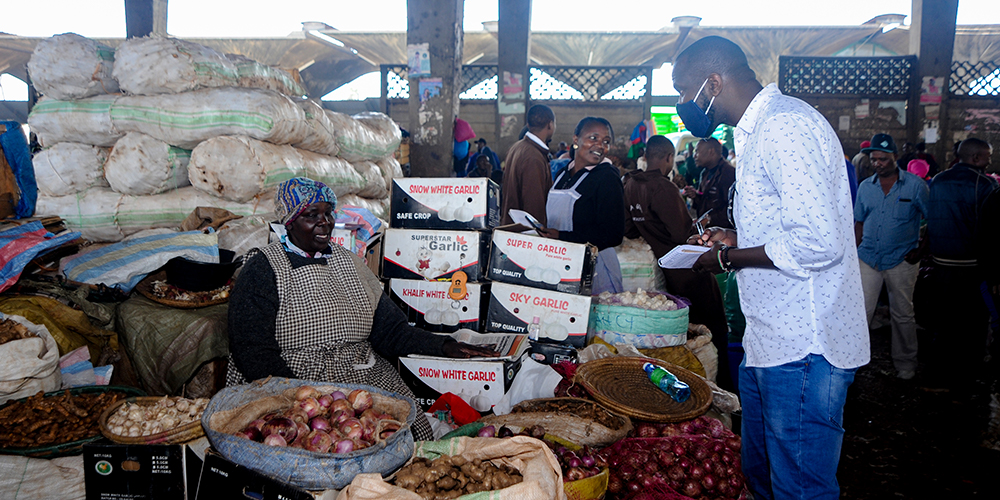 What I've learned the most is that coronavirus has magnified our problems in society such as government and health failures. It's shown us that we as humans need a better response. We need to think about our connectedness and not our borders. I think that coronavirus has put us in a place where we have to find new realities.
Goals that were goals two or three months ago have been wiped out for most people. I like to be humble with my predictions for the future. I think I will be working for the same segment of society – the minorities that have been abused by social and political systems. I want to continue to share people's profiles and do in-depth reporting on these parts of society.
We are all products of our upbringing. We carry within ourselves things that highlight our lives or things that hurt us. I've decided to embrace it all. This is who I am, the things that I've grown up with and dealt with. I understand sleeping hungry and I understand living in a house without running water. I want people to be given a platform to explain how that feels, to be more than a case study and to be seen as human.
We're always told journalism should have a backbone – that we should go out and ask the difficult questions. While I agree that must be done, I also think journalism should have empathy and most importantly, a soul.