#TeamCardiff's Virtual Fundraisers
4 June 2020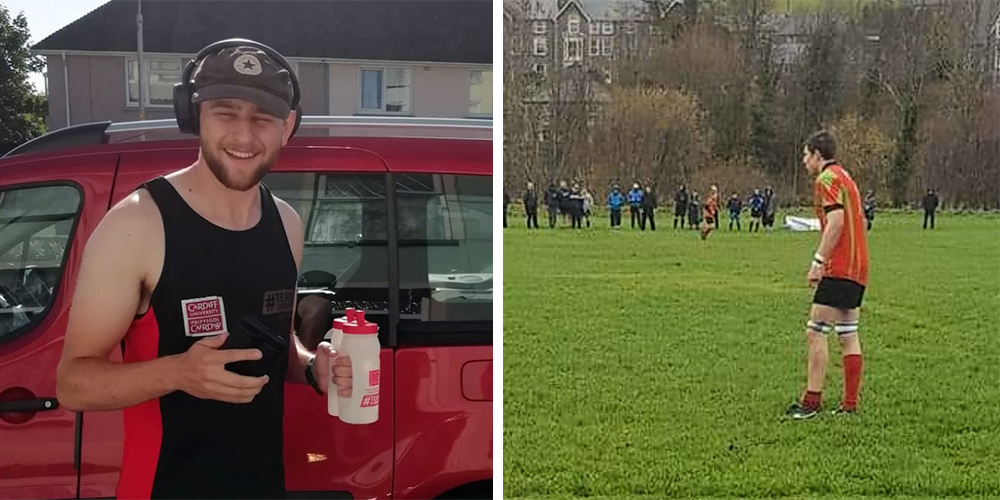 With the country in lockdown, people are looking for new and creative ways to fundraise for important causes. Many scheduled marathons and races have been cancelled, but Josh Little (MEng 2019) and Owain Davies (International Relations and Politics 2019 -) haven't let that stop them raising money for neuroscience and mental health and cancer research at Cardiff University as part of #TeamCardiff. They've decided to tackle new 'lockdown-friendly' challenges…
Josh Little (MEng 2019)
How does a virtual run work?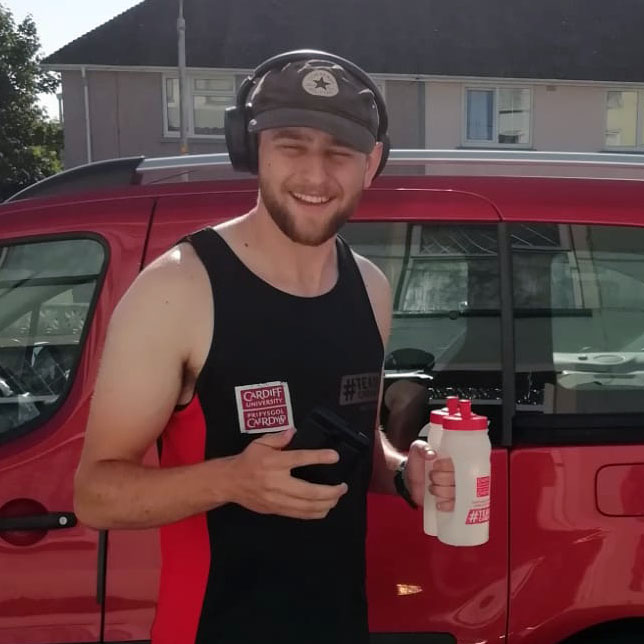 Mine was all done through Strava, which sets challenges for virtual runs. I decided to do 200km over 26 days throughout May, finishing with a half marathon. It's all tracked by GPS and every time you do a run it adds to the total and then it's tracked throughout the month.
What motivated you to fundraise for cancer research?
I've done the Cardiff University/Cardiff Half Marathon for #TeamCardiff for the last three years. I was going to do it again this year when I saw the 2.6 challenge. The work that Cardiff do is brilliant and all the research with T-Cells is really exciting. It feels good to be part of that.
How has your life changed due to COVID-19?
It's quite interesting actually. It's gone back to how it was when I graduated and had to move back home and stay indoors applying for jobs. I was living in Cardiff and working at a bar when COVID happened and now I'm right back to where I was, except I'm on furlough.
What positives have come from this experience?
It's given me an excuse to go out and run. Pembroke is a lot hillier than Cardiff, so it's helped build my endurance. It keeps you focused and gives you something to do each day. It's a lot quieter with lockdown and there's no cars anywhere. You find yourself running on roads without having to be quite so cautious. I try out new paths and lanes sometimes but that can end badly if you end up too far from home!
Do you have any advice for others who are considering a similar task?
I think people can be surprised by what they can actually accomplish. The mind gives up a lot sooner than the body. If you can find a way to mentally separate yourself from the idea that something bad is going to happen, to distinguish between what's an injury and what's fatigue, then that's the important part. That and stretching – lots of stretching every night. It makes such a difference.
Josh has almost reached his target of £250 for cancer research at Cardiff University. You can support him via his Just Giving page.
Owain Davies (International Relations and Politics 2019 -)
Can you tell us about your virtual run?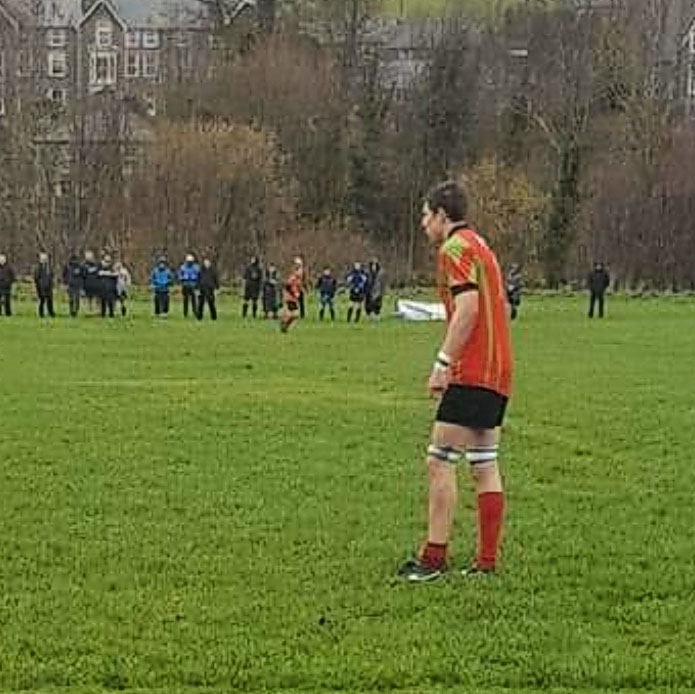 Well, my virtual run is from Maesteg to Newcastle (405km) but what I'll actually be doing is running in and around my local valley. It won't be like I'm running on a treadmill, but it also won't be a literal run to Newcastle! It's about accumulating the distance from where I am.
Do you have any previous running experience?
No, not really! I signed up for the Cardiff Half Marathon at Christmas and I bought some running shoes. When lockdown happened, I decided to just start running. I normally do rugby and squash, but I'm not experienced in running.
What motivated you to fundraise for neuroscience and mental health?
It's such a worthwhile cause and mental health has become even more prominent for people in lockdown. Anything that can help, any breakthroughs in understanding how people's brains work and how they function, is a positive step forward.
How has your life changed due to COVID-19?
My life has gone from being 100 miles per hour to 0 miles per hour. This running challenge has been the only thing keeping me active and having a regular activity.
Training in lockdown must have its challenges. What obstacles have you faced?
Dogs! I went for a run to test out a new hydration pack and as I passed a big house five loose dogs came across the street at me. I had to stop for a minute otherwise they would have kept running after me!
And what positives have come from it?
Running, for me, has been something to focus on during lockdown. For the first few weeks I was aimless, but this has given me direction. It's something to work towards and something I feel I have to do.
Do you have any advice for others who are considering a similar task?
Nothing is too small. Anything you think you can do – even if it's just ten press ups a day – helps and you can build from there. The biggest challenge is deciding to do it. Once you're in the routine you'll be fine.
Owain has raised £420 so far for neuroscience and mental health research at Cardiff University and you can support him via his Just Giving page.
You can register your interest in joining #TeamCardiff and raise money for important research in the areas of cancer, neuroscience and mental health.