Tom Dean (BA 2011)
9 April 2018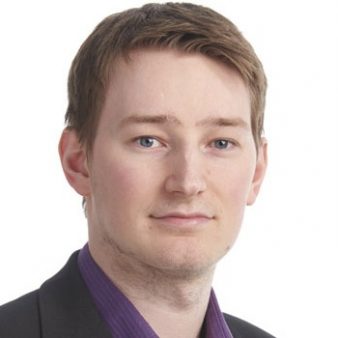 "Diverse, thought-provoking, historic, exciting, engaging" is how Tom Dean describes Cardiff. Now working as Head of Marketing for World Wide Internet Insurance Services, Tom recalls his days in the city studying (BA English Language).
I chose to study at Cardiff University due to the vibrancy of the city and the teaching in the English department. My course allowed me to build my understanding of the power of both the written and spoken word, as well as the importance of a wide range of communication methods. In particular, subjects such as Forensic Linguistics pushed me to build my analytical skills which have been vital in my employment since university.
Graduation Day is probably the memory that will last longest with me as I am sure it is with many students. It is a bittersweet day; the day we all received the recognition of our success, but also the day when many of us bid a final goodbye to the city we'd made our home for a number of years.
I actually received confirmation of employment at a large London based media agency on the day of graduation, and worked as an Analyst for them around 6 months, before starting my own digital agency and working for myself.
I am currently Head of Marketing for the services subsidiary of an insurance company based in Gibraltar, although I work on a day-to-day basis in Hertfordshire. I work with three main insurance brands; CoverForYou, Cedar Tree Insurance and Outbacker Insurance. I rarely have two days in a row that are the same in my job, but spend much of my time working on the strategy for marketing & digital projects and the actual implementation of these.
If I could give any advice to future or current students I would say to make the most of every opportunity you have whilst at university, as you will enjoy some of the best years of your life whilst studying. Don't be afraid to try new things as you are in a diverse and exciting environment.
Cardiff University and the city of Cardiff are fantastic places to study and develop, both from an academic and personal perspective. The teaching staff are highly educated and excellent educators, whilst there is access to a wide range of facilities that help you to develop your academic skills.
Don't forget that university isn't all about education. It's a fantastic opportunity to meet new people, gain new experiences and build your CV.