Alex Le May (BA 2012)
13 December 2017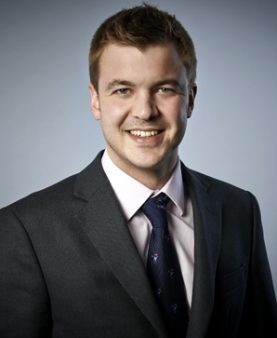 While studying his undergraduate degree Alex Le May (BA 2012) interned at a financial PR firm. He is now Senior Director at a leading consultancy and took some time out of his day to share his University experience.
The opportunity to combine Spanish with History was not available at many universities. Cardiff University not only had this course but with very good departments in each.
I was lucky enough to meet a group of people from the outset who have remained great friends and made the whole university experience that much more enjoyable.
I had a great time at Cardiff and learned a lot along the way.
Having interned at a financial PR firm in the summer, I was very fortunate to be offered a job going into my final year. I have since become a Senior Director at a leading consultancy firm focused on helping companies, generally listed, communicate with a broad range of stakeholders from shareholders to the media. I have progressed quickly through a combination of hard work with long hours but also joining a team at an exciting time of its evolution.
My time at Cardiff was fantastic fun but sadly went too quickly!
Academic discipline is a key benefit – learning to question rather than simply take things at face value is very important. Work experience is a big help too, as is ensuring that your CV and cover letter are not generic – we have over 15 candidates per graduate role so you need to stand out. Also do something you enjoy. Being in a job which you don't like is miserable!
My final advice to students would be to make the most of the time at University. Before you know it, you are in the world of work and having the ability to read about what you find interesting is a luxury!