My Cardiff is… meeting my four grandchildren.
21 November 2017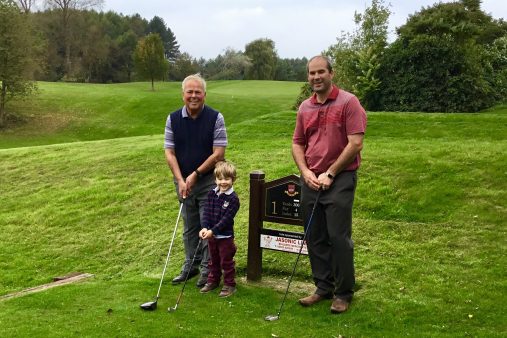 Alan Buckle: Cardiff resident, Phase 1 cancer treatment trialist and keen golfer.
"In late 2005, I was diagnosed with prostate cancer. It had escaped into my bloodstream and was both aggressive and incurable.
In an effort to make the best of my prognosis, I received hormone injections, radiotherapy and two batches of chemotherapy. But by 2012, options were running out. Further treatment would have required long journeys into England, and held no guarantees.
Then I was offered a test to see if I was suitable for a drugs trial at the Velindre Cancer Centre, a pioneering institution which collaborates with Cardiff University.
I have two sons. Improved treatments for prostate cancer could not be more important to me.
Four-and-a-half years have passed, and the treatment I have received so close to home has been outstanding. It goes beyond the tests, consent forms, expectation management and straight answers. There's been whole-hearted support, a lot of laughter and some truly special people.
The Velindre team of doctors, researchers and specialists are the "hope" that keeps myself and others like me going in the middle of the night.
I won't pretend it's easy. Being a clinical trialist requires a positive attitude, a sense of humour and an acceptance that there are, still, no guarantees. Oh, and a good book comes in useful – you can be on the ward for 14 hours at time.
But when first diagnosed back in 2005, I was given four years to live. Over the course of my treatment at Cardiff, I have gained a good few more – and four lovely grandchildren, all of whom have been born since I have been undergoing treatment.
When you've been given almost a decade in which to enjoy the gifts of life, finding the strength to go on comes that much easier."