My Cardiff is… innovation at 593 Celsius
14 November 2017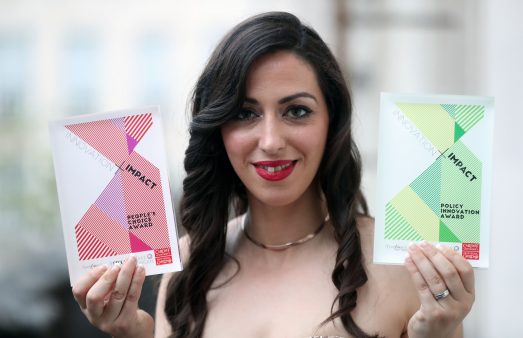 Dr Sabrina Cohen-Hatton (PhD 2014) Honorary Research Fellow and Deputy Assistant Commissioner, London Fire Brigade.
For Sabrina Cohen-Hatton, life as a PhD student was pretty intense. "I'd be in the lab running experiments at 5am, then do a full shift in work, go home for dinner and, after putting my baby to bed, be back out at 7pm for a night shift at the University."
Though strenuous, such a hectic schedule will sound familiar to many doctoral students. Where Sabrina differed is that her day job involved commanding the Fire Brigade's response to structures burning at temperatures of almost 600 degrees Celsius.  She joined the Fire Brigade aged just 18, and completed her undergraduate, masters and PhD degrees while a serving officer.
"The number of years you're working on a PhD… the amount of time you spend with your supervisor can end up lasting longer than a lot of marriages," she jokes.
"Luckily for me, my supervisor [Professor Rob Honey] gave me the best science training I could ever ask for."
Based in Cardiff's School of Psychology, Sabrina's research field was behavioural neuroscience. Her work was focused on the ways in which everyday environmental factors can influence the decision-making process.
"It was through this research that I came up with the idea of fitting fire officers' helmets with GoPro cameras," she explains. "It gave helpful insight into firefighters' decision making and it's actually led to change in national policy."
Now Deputy Assistant Commissioner with the London Fire Brigade, Sabrina has been implementing her academic findings as part of "large scale national collaboration between the fire brigade and Cardiff University".
The innovation has been lauded internationally, with Sabrina picking up an American Psychological Association award in Washington, D.C. this year. She dedicated this award to "all London firefighters who worked during the Grenfell Tower incident".
The 20-hour days she put in as an academic on top of her day job – in stints of three weeks at a time – may have been strenuous, but she has the satisfaction of knowing her research has made, and continues to make, a real difference.
"I firmly believe the result of the work I've done with Cardiff University means we've been able to make fire fighters safer. That's the crucial factor for me; I've been able to improve the landscape of a job I'm very passionate about."