EU referendum: one year on
28 June 2017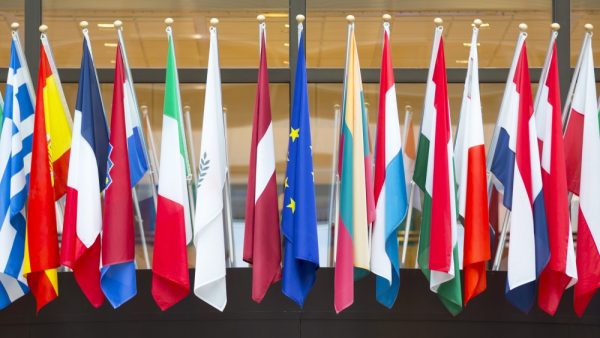 To mark the anniversary of the EU referendum, Cardiff academics from the Wales Governance Centre gathered at the Senedd. Ready to explore the legal, political and financial implications of Brexit was an expert panel comprised of Professor Roger Scully, Ed Poole, Dr. Jo Hunt and Dr. Rachel Minto.
To kick things off, Professor Roger Scully began discussions around the referendum's outcome in light of the 2017 general election result. He was quick to stress that the Brexit undertaking is probably the most complicated thing the British state has decided to do since World War II.
In election polls, Wales continually voted for Brexit as the most important issue of the 2017 election. With this in mind, Scully argued that the return to two party politics seemed confusing considering Labour's lukewarm position on the EU referendum, and the Conservative party deeply divided on the issue. Scully concluded that Theresa May wanted to 'let the people decide' on the kind of Brexit they wanted, and they have, but exactly what that is remains unclear.
Ed Poole followed this, speaking on the progress being made with Brexit, and what this progress will mean for Wales. Poole suggested that now, more than ever, a 'team Wales' approach is needed to get the Welsh voice heard. The Welsh economy relies heavily on EU funding and the 'prosperity fund' which has been proposed in replacement seems a precarious alternative.
Further to this, Dr. Jo Hunt discussed the legal consequences of leaving the EU. 20,000 pieces of law will require reflection in light of Brexit; for devolved issues in particular this may become problematic. Hunt noted that the Repeal Bill presents cause for concern, with the amendment of existing laws becoming possible on the day we leave the EU.
Dr. Rachel Minto focused on the negotiations around article 50 and the free trade agreement, with these discussions ongoing till the deadline of October 2018. Minto reminded the audience that Brexit is only one, of a number of issues, that the EU are currently dealing with. Dr. Minto believes the best possible version of Brexit will be one which allows a positive relationship between Britain and the EU to remain intact