Rebecca Aldous (MChem 2016)
26 June 2017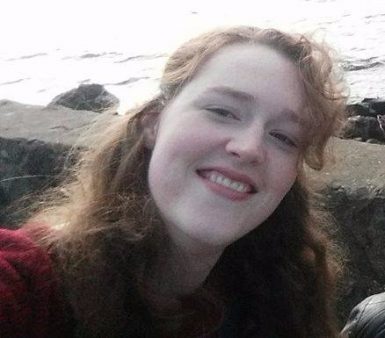 Rebecca Aldous (MChem 2016) is a graduate scientist at Randox, a global company working in healthcare diagnostics with scientists working in pioneering research into illnesses such as cancer, cardiovascular disease and Alzheimer's disease.
When looking for universities, I found Russell Group status particularly appealing. I really liked Cardiff, and the MSc in Chemistry also offered a year in industry which developed my capacity to work efficiently and independently under pressure.
My time at Cardiff enabled me to be confident in my abilities. It provided me with the skills to learn and think in a scientific manner, and the University was always happy to help with lecture material, labs, exams and life outside study; I was able to maintain full-time employment alongside my lectures and University assignments, which has proved an invaluable experience.
I am currently on the graduate programme at Randox, which started in September last year.  I have the opportunity here to work in four different departments for six months each.  Most days include sample preparation, sample testing on various machines, and data analysis.
I helped develop an immunoassay for an immunosuppressant drug. This was in my first department; the project was still in the feasibility stage and enabled me to run a multitude of different tests and troubleshoot any problems.  I'm currently in the second department, clinical chemistry, running different kits for the analysers, for clients and the validation of new test methods.
If you work hard, stay happy, and remain enthusiastic, everything will work out! Don't worry too much about the future and keep accumulating knowledge. You are never too old to learn how you learn best and I'm a firm believer that there is no such thing as a stupid question.