Inside the beautiful game – Elliot Thomas (BA 2012)
3 May 2017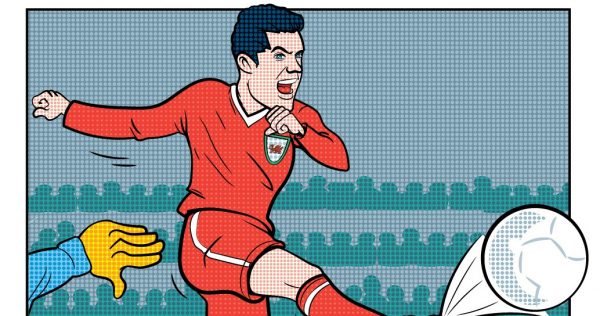 Elliot Thomas (BA 2012) is Wales' highest capped futsal player. Here he shares his experiences of becoming a Home Nations champion, and playing against Europe's elite.
For the last four years, I've been playing futsal for both Cardiff University and Wales – an amazing privilege that has allowed me to travel Europe, competing in some amazing countries and experiencing some very different cultures.
We've had some incredible success as a national team; particularly in the Home Nations tournament held in December 2016. It was here that we beat England 6-2 in the final to become champions, and I was fortunate enough to score two myself.
That winning feeling made me love the sport even more, not just for the technical skills that five-a-side, hard court football demands, but for how close it made us as a team. Never before has the Welsh slogan, "Together Stronger", been more apparent than that weekend.
I have also been lucky enough to play in an extremely good Cardiff University side, which for two consecutive years qualified to take part in the UEFA Futsal Cup – the futsal equivalent of the event coming to Cardiff this summer.
My futsal career undoubtedly has its roots in my time as a student; without the set up in place at Cardiff, I would not have been able to trial for the national squad, and therefore not been able to become the highest capped Wales national player to play the sport.
With that in mind, I can't think of a more perfect venue than Cardiff for the Champions' League final in 2017. In tandem with the success of EURO 2016, I hope it can kick start a culture of grass roots, technical football that can only benefit Welsh sport in the future.
Personally, I'm hoping that Barcelona can make a miraculous recovery and reach the final. The way they play the game strongly resembles the way futsal is played and I would love to see the likes of Lionel Messi and Andres Iniesta play here in Cardiff.
Either way, let's hope for an amazing final to compliment an amazing city.