Laurie Perdikis (BSc 2014)
2 May 2017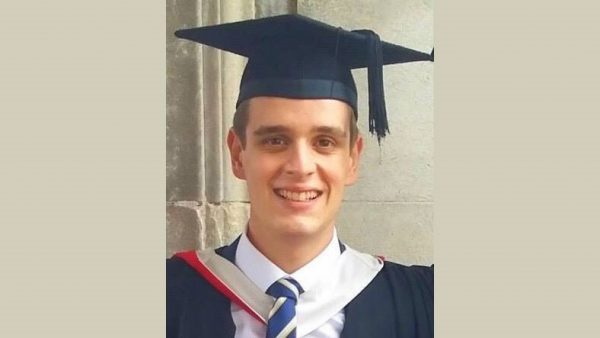 After graduating with his BSc in Geography (Human) and Planning, Laurie Perdikis (BSc 2014) went on to complete a Master's in the Political Economy of Europe. Here he shares his reasons for choosing Cardiff University for his undergraduate degree.
Having studied Geography up to A-Level, I wanted to continue to learn more about the world around us. Upon visiting a Cardiff University open day it became apparent the BSc Geography (Human) and Planning was exactly what I was looking for – a diverse range of modules covering economic, political and cultural geography, among others, taught by a diverse range of academics
The School of Geography and Planning is a top class school, in a world leading Russell Group University, based in a student friendly, dynamic, vibrant city! It has a brilliant culture and approachable and friendly staff who were key to my student experience.
Completing a degree in Geography and Planning (and without sounding pro-geography!) allowed me to study the connection between economics and politics, with a clear and critical geographical perspective. As such, I went on to study an MSc in the Political Economy of Europe at the London School of Economics.
Throughout my degree I engaged with different types of assessment – from essays to exams, presentations to reports. a highlight for me is the impact these assessments have had on my skill set, something employers look for in an individual.
One of my main highlights is the third year field trip to Hong Kong. We were able to put our geography into practice by examining the cultural, political, economic and environmental foundations of Hong Kong. The free time wasn't bad either!
Being part of the school's student society was a great way to get know course mates. The school also has its own football team, which plays a team of staff from the school each year (don't hesitate to remind them of our convincing victories if you go).
Cardiff University provides you with a brilliant platform to go on and achieve the things you want from life.
Remember, look at the whole package when considering what and where to stay; look at both the university and Cardiff as a place to live and be a student. Take every opportunity to get involved with societies and sports teams and be as active as possible within these social groups, as well as within your perspective school/department academically and socially. And remember, learning is not a spectator sport.