Hannah Williams (BSc 2014)
19 April 2017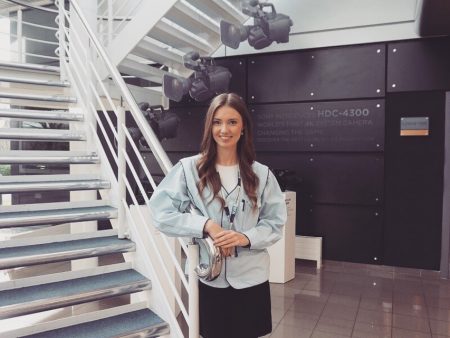 Hannah Williams (BSc 2014) studied Business Management at Cardiff University. Since then she's secured a role with Sony and been crowned Miss Wales. Hannah took time out of her busy schedule to tell us about her time at University and experiences since graduating.
Cardiff Business School had a record of research excellence that I wanted to learn from. My brother is an alumnus so hearing about his experiences, and with the capital of Wales being somewhere I always wanted to study, I was sold!
The BSc Business Management offered a broad education across many business and management subjects. It also offered the opportunity to tailor my course to my interests so I had flexibility within my studies.
I met so many diverse and inspiring characters at University, some of which I am still friendly with today. There were also some regular appearances at the students' union – Wednesdays were the highlight of the week.
After graduating I applied for a job in medical manufacturing as a junior buyer. This gave me a practical platform into industry and helped me into my current role as assistant sourcing manager at the award-winning Sony UK technology Centre in South Wales. I help to support the production of thousands of HD broadcast and professional cameras for global distribution.
Outside of work I have been crowned Miss Wales 2017. One day I'm talking about technology and electronic components, the next I'm arranging charity events and talking beautiful dresses! I strive to share my experiences of the opportunities within manufacturing careers with younger generations.
Studying at Cardiff University has helped me stand out in industry and I'm proud to have been part of the University. Not only did I learn the basics of business and management but I'm also equipped with knowledge and experiences I will remember throughout my career.
If I could go back in time I'd tell my younger self not to worry so much and to make the most of every opportunity to do something new; strive to be the best you can be and embrace student life as much as you can. And whilst you work hard, don't forget to play hard too!
My time at Cardiff University was fun, rewarding, diverse, innovative and challenging. Gaining life experiences and meeting new and diverse people has truly enriched my character.