Eleri Davies (MSc 2009)
19 April 2017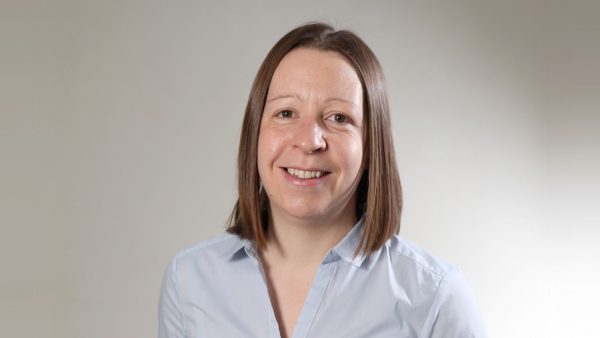 Eleri Davies (MSc 2009) studied her part-time Master's around her roles in the public sector. She now works as a renewables developer, project managing onshore wind projects across Wales.
The respected status of Cardiff University, particularly the School of Geography and Planning, was a key consideration for me. I chose the MSc in Sustainability, Planning and Environmental Policy as it offered a convenient part-time route which allowed me to balance study with work commitments.
After graduating I became a development management officer for the Brecon Beacons National Park Authority. Following that I joined the Infrastructure Planning Commission, a non-departmental public body set up under the new Planning Act 2008 regime to deal with nationally significant infrastructure projects.
I went on to join Capita Symonds as a principal planner and worked on a range of local authority, healthcare and education proposals across South Wales and the South West of England. In 2012, I joined RWE Innogy UK Ltd as a renewables developer to project manage onshore wind projects.
The MSc developed my theoretical understanding of the topic. The School had good links with both the public and private sector that provided insight into the practical side of planning and the potential career opportunities available.
My role involves a range of tasks to enable a wind farm project to progress to construction. This includes the initial site identification and securing legal agreements with landowners; securing the grid connection with the local distribution network operator; managing the Environmental Impact Assessment process; managing the preparation, submission and negotiation of the planning application process (and possible planning appeal) and co-ordinating the discharging of planning conditions and section 106 obligations in preparation for construction.
The life of a wind farm developer is varied and no one day is the same – that's what I enjoy most about it. I have learnt a vast amount about the wind farm development process beyond just the planning permission aspect which I was already very familiar with.
The School of Geography and Planning offers courses that will set you up well for a future career in planning and is highly respected by employers both in the public and private sectors.
Together with the practical experience I have gained over the years, my qualifications from Cardiff University were integral to gaining full chartered membership of the Royal Town Planning Institute. Collectively, these have been invaluable in terms of both initially providing an opportunity to get on the planning career ladder and subsequently with promotions and new job opportunities.
Cardiff University also offers excellent sport and social opportunities which I believe are an important part of the university experience. Cardiff is a great city, a great place to live and a great place to study.