Rhys Govier (BSc 2011, MSc 2013)
15 April 2017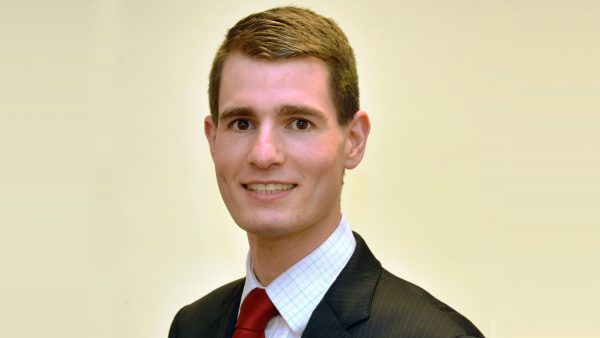 Rhys Govier (BSc 2011, MSc 2013) completed both his undergraduate and postgraduate degrees at the School of Geography and Planning before securing his role as a planner with Savills. He says that his degrees gave him a good head start in his planning career.
I was attracted to Cardiff University for my undergraduate studies given the School of Geography and Planning's reputation as one of the leading town planning education institutions. The course was one of only a handful of planning schools offering a placement year opportunity which I knew would be highly valuable for my personal and professional development. The MSc Sustainability, Planning and Environmental Policy married my two keen interests of town planning and the environment with a range of appropriate modules.
The courses at Cardiff University provided the foundation for my career by providing the theoretical and academic understanding of town planning while the work experience I undertook, both independently and through the placement year of the undergraduate course, provided the practical experience to secure employment.
I was fortunate to work part-time in Cardiff during my Masters which became a full-time position after graduating. I am currently a planner at Savills, assisting members of the planning team on a wide range of work as well as handling my own cases. I have worked on several planning applications across England and Wales for a variety of developments, land uses and clients providing a considerable depth of experience.
Taking on increasing client responsibility is a rewarding aspect of the job. Developing a strong client relationship and being the first port of call for their planning questions and further work is encouraging – it gives you confidence and reassurance that they trust your professional advice. In the future, I would like to remain within the private sector, working towards senior management positions and taking on increasing responsibilities and handling larger, more complex planning issues for clients.
I speak highly of the support and encouragement given by the academic and support staff at the School. Although university is a lot more about independent study, I can't remember a moment when a member of staff did not provide further support and guidance when asked.
I became a Chartered town planner in March 2014. It was hard work, but I'm pleased I put in the effort to secure this professional recognition. This has helped me to progress my early career as it is recognised by my employer, clients and others within the profession.
Cardiff has all the appeal of a large city but in a more compact fashion. There are always cultural and sporting events happening, which make it a great place to live as a student.