Luke Hillson (BSc 2004, MA 2005)
18 April 2017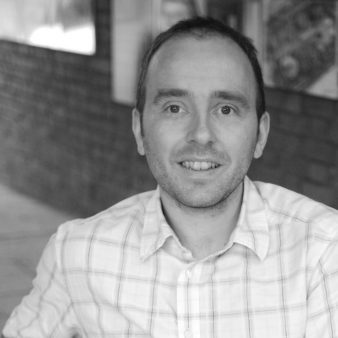 Luke Hillson (BSc 2004, MA 2005) completed both his undergraduate and postgraduate degrees at the School of Geography and Planning. His career since has seen him design an Olympic venue.
I studied Geography and Psychology at A-Level and enjoyed both. The BSc City and Regional Planning appeared that it might combine the two so I chose that. A large part of the decision was based on Cardiff as a city and the university buildings; both the Bute and Glamorgan buildings are fantastic!
The MA Urban Design combined graphical skills, understanding and analysing place and, most importantly, understanding people. The course was wide ranging and varied, with a number of approaches to learning. There were often visiting lecturers practising consultancies, in addition to the tutors who were leading academics within their field.
In addition to the great reputation that Cardiff University and the particular courses had, I chose Cardiff as it's such a fantastic city to live in.
Soon after university I became an urban designer and have been doing that for over ten years. In that time I've also created a graphic design business, carried out masses of fundraising for Cancer Research UK, run with the Olympic Torch in the 2012 relay and had a fair few cups of coffee!
My days are varied – they might include a site visit to potential development or to undertake contextual analysis and gain a greater understanding of the area. Otherwise, in the office, it'd be a case of getting the magic markers out and marking development frameworks on a plan or sketching up a new public realm scheme.
My most memorable project to date has been master planning the London 2012 Olympic Shooting Venue. It was great to design a venue that had so much worldwide coverage. It was a rewarding but testing project, which included developing a ballistic shot-capture system, designing advanced security measures, intuitive way finding and ultimately ensuring that the athletes had a world-class environment in which to compete and that the spectators had a world-class environment in which they could enjoy the Olympics. The cherry on the cake was when GB's Peter Wilson won a gold medal within our venue!
I was offered a number of urban design jobs upon graduating from Cardiff University – the Planning and Design courses at Cardiff University are highly respected throughout the UK.
My BSc means that I'm able to be a member of the RTPI, and my postgrad has enabled me to become one of the first recognised practitioners in urban design in the country within the Urban Design Group.
I would thoroughly recommend the School of Geography and Planning to anyone! The staff have a genuine enthusiasm for their areas of expertise and that enthusiasm will soon inspire the same in you.