Cristian Bevington (BSc 2013)
12 April 2017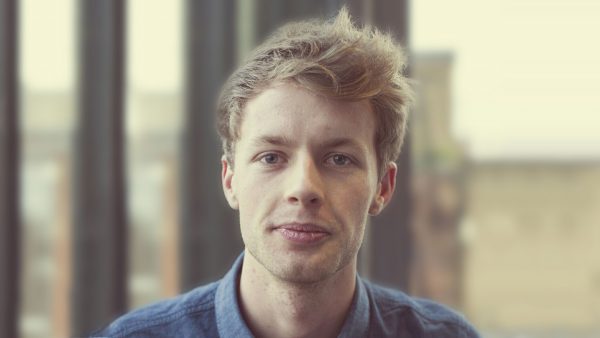 Cristian Bevington (BSc 2013) studied City and Regional Planning and went on to become a planner at AECOM. He credits his placement year with helping him in his career.
The reputation of both the School of Geography and Planning and Cardiff University was a big factor in me choosing to study here. When I visited, the staff and student representatives seemed more approachable and friendly than at other universities I'd been to. They provided the sort of environment I knew that I would enjoy studying in.
Cardiff as a city was also a huge pull. Having never been before I felt it was a great size and had everything that a student needed. Most of the student halls are close to campus, the city centre and the main student areas of Cathays and Roath. Cardiff has everything to offer: shops, restaurants, café, culture and, for those who like the outdoors, the Brecon Beacons National Park and even beaches are easily accessible.
I moved to central(ish) London and became a planner at AECOM in July 2013. There is no such thing as a typical day – I work on a variety of projects that range from smaller UK based planning work through to city wide master plans for a new city in Saudi Arabia.
Something that I have found most useful, and I do think the placement year helped with this, is being able to hit the ground running. I didn't spend time photocopying or being the tea maker, I was given project work straight away.
I love the variety of projects I work on. Due to the scale of the company there are also great opportunities for me to work with other teams, such as sustainability, landscape and urban design. That's something that I don't think is so readily available elsewhere.
Planning is such a broad subject and this doesn't change when you get into work. There is a lot of transferability of approaches that can be applied within specific planning systems. There are so many opportunities to do this, especially if you hold a degree from a well-known and respected university.
My degree provided a solid and broad base knowledge of planning and the role that it plays in a wider context. I draw upon this knowledge to approach tasks in a holistic manner.
I'd advise future students to take advantage of lecturers' openness to informal chats regarding the course and content. There's no need to suffer in silence. Also, to make the most of the opportunities on offer; you only have three or four years to make the most of the experience so it's important to do so!