Varsity returns to the Welsh capital
29 March 2017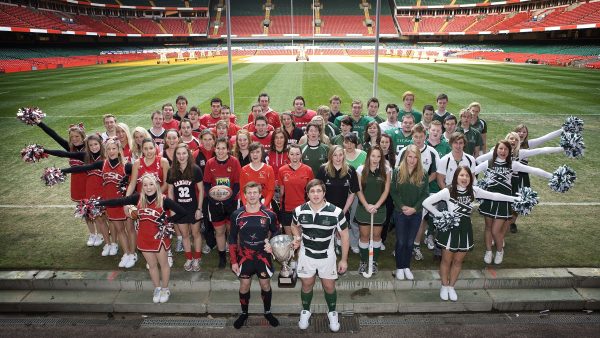 The annual competition between Cardiff University and Swansea University began as a rugby match in 1997 and has grown into the second biggest varsity competition in the UK (only behind Oxford and Cambridge).
The inaugural Welsh Varsity Match was played 20 years ago, at the home of Cardiff Rugby Football Club, Cardiff Arms Park. Between 1997 and 2003 the Welsh Varsity Match was held alternately in Cardiff and Swansea. In 2003-2007 the game was held at neutral ground, the Brewery field in Bridgend. From 2007 the Match has been played at the Millennium Stadium (now Principality Stadium) and the Liberty Stadium.
Swansea University has the higher winning record with 13 wins and 1 draw, however Cardiff University has achieved some fantastic wins including a 33-13 victory over Swansea in 2012. Varsity has featured players who have gone on to play professionally including Jamie Roberts (MBBCh 2013), playing for Cardiff University and current Wales Captain Alun-Wyn Jones who has represented Swansea University.
The tournament this year will see teams compete across 30 sports, including sailing and rowing at Cardiff Bay on April 1, and boxing, ultimate frisbee and squash. Cardiff University will be looking to retain the Shield for another year, having taken it home every year since it was introduced. The event will culminate with the showcase Ladies rugby and Men's rugby fixtures in the Principality Stadium, watched by thousands of students from both universities.
If you are interested in being a part of the Varsity action you can book a ticket for the rugby matches online or follow all the action throughout the day on the Varsity website.