Angelica Bomford (BA 2014)
3 April 2017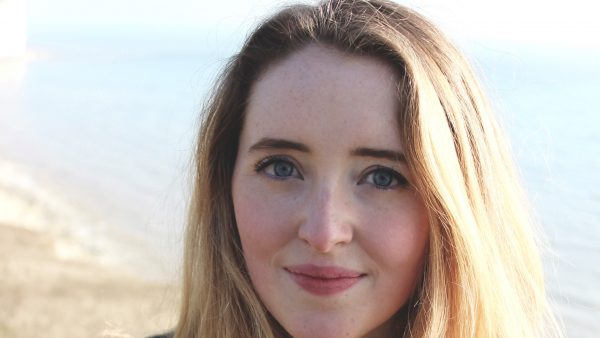 Angelica Bomford (BA 2014) studied music while at Cardiff University. She took time out from her current role with English National Opera to talk to us about her studies and her experiences since.
Cardiff University has many attractive characteristics – the fact that it's in a capital city means that there are plenty of musical events to get involved with. The undergraduate course is excellent with a very hands on approach from some of the best composition tutors in the UK; it was exciting that all of my composition tutors were practising composers as well as tutors
My studies at Cardiff gave me a fantastic foundation for my postgraduate course as they honed the process of learning and studying.
I went on to study a Master's in Culture, Policy and Management and was able to put my own music spin on my modules, writing my dissertation on how the internet has changed opera criticism.
I am now the Digital Communications Officer at English National Opera (ENO). I look after the day-to-day running of the social media accounts as well as creating content about ENO and its productions. I work with online magazines, blogs and influencers to produce content on their platforms with the aim of getting more people attending and enjoying opera – something I am very passionate about.
Many highlights from my time at Cardiff revolve around performing; from playing in a piano trio with two very good friends to playing in Chamber Orchestra, Symphony Orchestra and other smaller groups, performing in all of the wonderful venues on offer to us – St David's Cathedral in Pembrokeshire stands out especially.
I really enjoyed the Music and Idea module. Having studied Philosophy with Music as a joint honours in first year, it was fascinating to combine the two.
Career highlights come in different forms – from launching the English National Opera 2016/17 season on social media, to working with a prominent filmmaker to create a video essay on opera in film (a personal passion of mine!), to reading people's tweets and Facebook posts saying how much they loved their first experience of opera. I hope to continue working in culture and making the arts as accessible as possible to the benefit and enjoyment of anyone and everyone!
My advice to students would be to get involved! Play in as many ensembles as possible, always go to the music social events and take the time to talk to the tutors! Don't be worried to pursue something unusual, especially in your dissertation topic. And don't leave essays to the last minute!