Professor Karen Holford (PhD 1987) on achievement, aspiration and becoming Deputy Vice-Chancellor
29 March 2017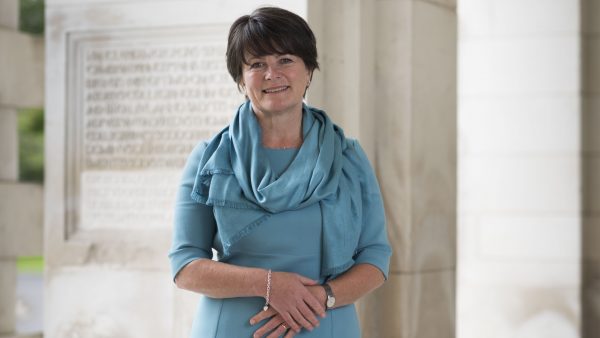 Having been appointed Pro-Vice Chancellor of the College of Physical Sciences & Engineering five years ago, Professor Holford is now undertaking her final week in the role.
It is "business as usual", she insists – her diary includes completing her Performance Development Reviews, interaction with the Science and Technology Facilities Council (STFC), a presentation on professorial leadership and a "perk of the job" in the form of a reception for respective football teams of Cardiff University and the University of Leuven.
She says she will "miss the leadership role in the College", which comprises seven Schools – including the School of Engineering, where she completed her doctorate in 1987 and began her career as a lecturer in 1990.
However, Professor Holford was keen to stress that she will not sever those links entirely; as part of her portfolio she will remain an active researcher in the field of acoustic emission for damage detection in aircraft and other structures.
In her wider role as Pro-Vice Chancellor, she says that her proudest achievement is "enabling people to shine", adding that she is proud of both "the research we have produced as a College and the students that have gone on to thrive in their careers."
A passionate advocate for STEM (Science, Technology, Engineering and Maths), Professor Holford also co-authored the Welsh Government's 'Talented Women for a Successful Wales' report.
"There's been a tangible improvement in both perception and situation with regards to gender equality," she said. "It's no longer considered unusual for women to study maths or science; in fact it's now considered to be "cool." It also represents a tremendous advantage in employability terms.
"Within the College, we've seen a better gender balance and have been able to recruit and retain talented female leaders in their fields."
She plans to use her new role to champion inclusivity more broadly, stating that "people are our strongest asset" and that "the world is moving on and we have a responsibility to create an inclusive environment for everyone."
Professor Holford is also realistic about the challenges that lie ahead, and intends to spend her first year "understanding the work in Schools outside of mine" and "identifying the challenges that we have in common as a University."
Some of these challenges include addressing the changing way that students learn, the balance to be found between being a local University and maintaining a global outlook and the funding shortfall that exists for higher education in Wales. Professor Holford is, however, adamant that Cardiff University is a great place to work and study and that she will work to ensure that people have opportunities to fulfil their potential.
Finally, Professor Holford was keen to salute the role of her predecessor Professor Elizabeth Treasure, who will depart to take up her role as Vice-Chancellor of Aberystwyth University next month.
"Elizabeth has been brilliantly supportive," she said. "I learnt something every week in my time working with her and I'm certainly not alone in that."
"Lots of people across the University will miss her and we wish her the very best in her new role."