Callum Drummond (BSc 2016)
21 March 2017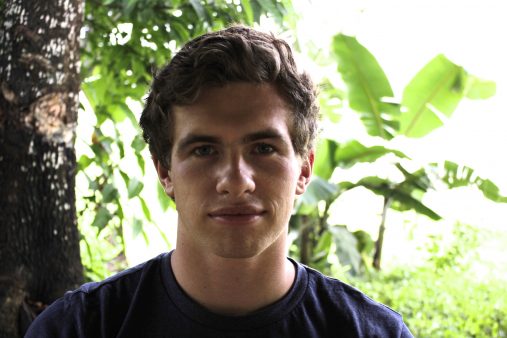 Callum Drummond (BSc 2016) is the founder of Bula Batiki Coconut Oil, a non-profit project producing coconut oil in Fiji to sell in the UK. Callum was supported in his start-up enterprise by Santander Universities and Cardiff University Enterprise & Start-Up via the Spark competition.
I chose to study at Cardiff because of its location and the Psychology course at Cardiff University has a really good reputation. The University also has a great rugby team, and there is always lots of events happening in the city.
Since graduating I've launched Bula Batiki, a non-profit project producing coconut oil in Fiji to sell in the UK. We reinvest the profits back into remote Fijian communities, for education and healthcare developments. I am also a qualified drone pilot which takes me across the world for different film projects.
My favourite memory was having the opportunity to go to Fiji to conduct my dissertation. Researching the upbringing of children in remote communities, was invaluable. Being in Fiji to conduct my dissertation research was also the perfect opportunity to prepare for the launch of Bula Batiki Coconut Oil.
There are no regular days within my role at Bula Batiki. I could be delivering coconut oil to a post office, meeting with stores and retailers, jarring and hand-labelling the coconut oil, or planning our future development programs to run in Batiki. Twice a year I am also fortunate enough to go back to Fiji and further the project aims.
Cardiff University gave me the freedom to go and explore my interests and to find something that I really want to do. I am a strong believer that students should focus just as much on extra-curricular activities as they should on university work itself. This way, a student can truly find what they are passionate about and then use all of their focus and motivation to turn their ideas into  reality.
I will always remember my time at Cardiff University for a number of positive reasons. I will certainly remember spending hours in my room working on this coconut oil project without ever knowing that it would actually end up happening, I just had to keep believing!
Find out more about Bula Batiki.