#TeamCardiff 2017- Ready, Steady, GO!
3 January 2017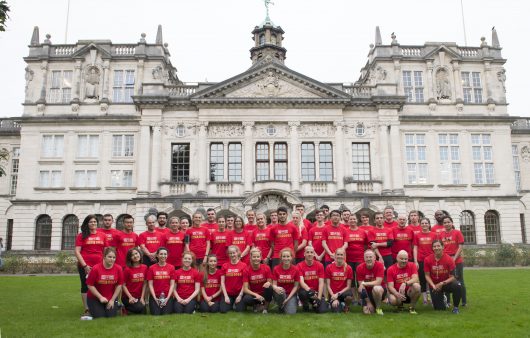 Run in the footsteps of champions and fundraise for Cardiff University in the Cardiff University/Cardiff Half Marathon 2017.
Come to our launch event to find out how you can be part of #TeamCardiff and find out how you can make a difference.
Your hard work, training and dedication will help Cardiff University transform lives for the better. 100% of the money you raise will go directly to Cardiff University's world-leading cancer research and neuroscience and mental health research.
Come and speak to SPORT to get running advice, receive information on monthly lunchtime runs and have a free health check on the night.
To avoid disappointment on the night please register in advance, your registration receipt will allow you to claim a free drinks voucher.
Event Details
Thu, January 26, 2017
5:30 PM – 7:30 PM GMT
Location
Y Plas
Cardiff University Students' Union