Patrick Reardon-Morgan (BMus 2015)
4 January 2017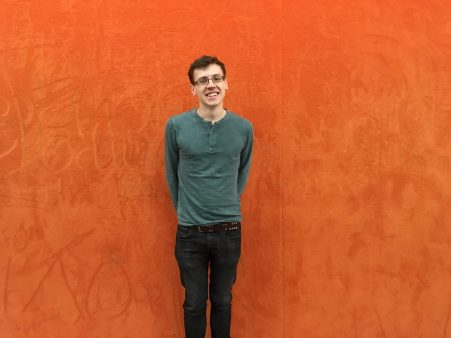 Patrick Reardon-Morgan (BMus 2015) shares his highlights from living in Cardiff and studying at the School of Music.
Cardiff is a unique city. Despite being relatively small, it boasts a professional symphony orchestra, a major opera company, a thriving arts and culture scene and much else besides. These qualities are what first attracted me to Cardiff University.
I welcomed the flexibility of the various Music courses on offer and was excited by the chance to get stuck into student-led activities both within the School of Music and the wider University.
After graduating I was offered an internship at Welsh National Opera – a national portfolio arts organisation just a stone's throw of my new found home. Where better to start a career in arts management? I soon moved on to a full-time role there, giving me enough experience to secure a junior position at the Philharmonia Orchestra in London.
During my three years at the Philharmonia I received two promotions, becoming the strategic and operational lead for their largest audience group – the Friends of the Philharmonia Orchestra. In this role I managed all gifts to the organisation under £1,000 per year, raising over £100,000 annually.
I now work at Southbank Centre, one of the UK's largest arts organisation, where I devise and deliver marketing campaigns to a membership base more than thirty times larger than the Philharmonia!
Of all the many highlights from my time at Cardiff, helping to run the student-led Music Society is one of my fondest. Not only did it give me the opportunity to enrich the musical culture of the department in a really substantial way, it also helped me develop the transferable skills necessary to secure my post-uni internship at WNO.
It seems like an extraordinary stroke of luck, but I now find myself in a career path ideally suited to my interests and skill set, and one that I enjoy a huge amount. I've discovered that, while breaking into a competitive industry can be tough, given the right support and an environment in which to grow there's really no reason why any person with ambition and determination can't do exactly the same. For me, that supportive, nurturing environment was Cardiff, so the real stroke of luck was choosing to study there in the first place!