#TeamCardiff's Half Marathon success
13 October 2016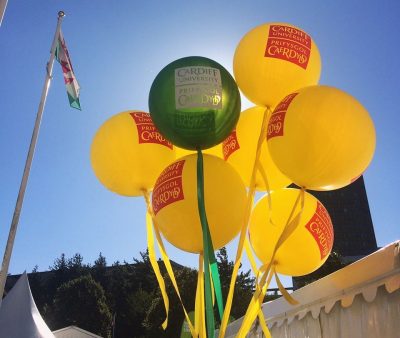 The 2016 Cardiff University/Cardiff Half Marathon took place Sunday 2 October, with 17,000 runners taking to the flat, fast course that winds around the streets and sights of the Welsh capital.
Amongst those taking in the sites of the Civic Centre, Cardiff Bay and Roath Park Lake, were the 200 strong #TeamCardiff competitors, all of whom were raising funds for either cancer or mental health research at Cardiff University. To date more than £31,000 has been donated, with the proceeds going to the cause in their entirety.
This year's event saw course records set by Violah Jepchumba (Women's Elite) and Shadrack Korir (Men's Elite) respectively, whilst Carwyn Jones and Mike Kallenberg – also known as Batman and Robin – set a new Guinness World Record for speediest completion of a half marathon in fancy dress.
Cardiff University is now accepting expressions of interest in the 2017 Cardiff University/Cardiff Half Marathon, with those fundraising for the University's cancer or neuroscience and mental health research eligible for a free place. Click here to register.
Meanwhile, fundraising for the 2016 edition remains open until 2 November 2016, so make sure you've sponsored any intrepid runners you know!