Cardiff University documentary stars
13 October 2016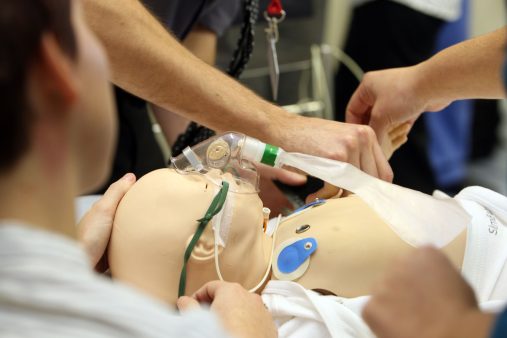 Cardiff University students past and present become documentary stars.
'Doctoriaid Yfory' ('Tomorrow's Doctors') is a new S4C series  which follows 15 medical students at Cardiff's School of Medicine as they get to grips with the emotional, physical and mental challenges of studying medicine. The series has proven to be a big success, rivalling long standing soap opera 'Pobol y Cwm' in the ratings.
Joining the medical students on S4C is former Cardiff student and honorary fellow Richard Parks (Dental surgery 1997-2000, Hon 2013) with his new series 'Extreme Wales', in the series Richard explores Wales' most beautiful and thrill-seeking locations including Britain's deepest cave, the summit of Snowdon and the river Teifi.
Adding to his TV credentials, Richard also filmed a new one off documentary 'Richard Parks on Everest'. The documentary follows a research expedition on Everest, which used extreme altitude to explore the mechanisms underpinning cognitive decline, psychological resilience and the corresponding link to dementia. Richard's aim was to become the first person in history to collect a blood sample and muscle biopsy from the summit of Mount Everest; in addition Richard aimed to undertake the challenge without using supplementary oxygen. Richard was joined by Cardiff University's Professor Nicola Phillips, who is also a Sport Wales physiotherapy specialist.
Away from TV, Professor Kenneth Hamilton Head of Cardiff's School of Music has become  a regular feature on BBC Radio 3. He appeared on 'The Listening Service' to discuss the musical wonders of Wagner's opera 'Tristan und Isolde' with presenter Tom Service.  His recent CD 'Kenneth Hamilton plays Ronald Stevenson' has also been played widely and you can listen to a podcast of it here.