Meet #TeamCardiff- Andrew Hollins
24 September 2016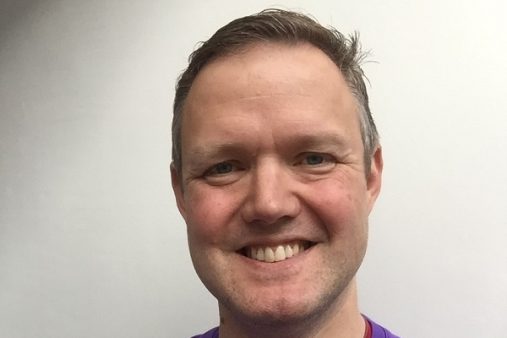 Dr Andrew Hollins (PhD 2001) is running this year's Cardiff University/Cardiff Half Marathon in memory of two Cardiff University cancer researchers.
"I'm running firstly in memory of Professors Alan Clarke and Chris McGuigan, two great Cardiff University cancer researchers who each sadly passed away in the last twelve months. Secondly, I want to generate support and awareness of the wonderful ongoing cancer research work being carried out here in Cardiff by brilliant teams of researchers. The teams within the cancer research focused labs aim to improve the understanding of cancer cells in a range of cancers, through world-leading research".
"I have run the Cardiff Half 5 times, plus the IAAF /Cardiff University World Half Marathon Championships earlier this year. It is a fabulous course and a great city to run around. When I 'took up' running I ran around Roath Park Lake many times to get fit before my first ever half marathon (the Cardiff Half), and the lake is a huge feature of the last quarter of the course with great supporters".
"My training has been a little sporadic as I have been struggling with a few issues, but I have cracked some longer runs in recent weeks and now look forward to getting out there and enjoying the day (time goals have been put away for this year). I have found it crucial to honestly assess where I am with my training before a run and not get carried away chasing times".
To support Andrew please visit his JustGiving page.