Meet #TeamCardiff – Mark Elliott
23 September 2016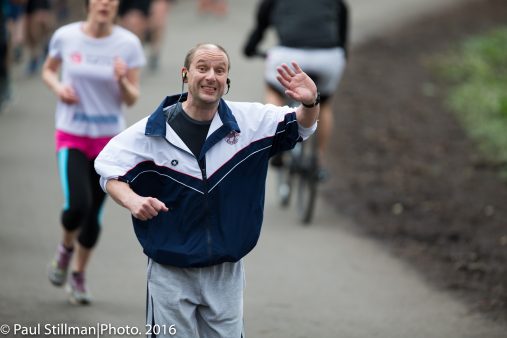 In the lead up to the Cardiff University/Cardiff Half Marathon we are shining a spotlight on some of our #TeamCardiff runners. Senior lecturer from the School of Chemistry Mark Elliott, shares his story.
"I have just passed the slightly scary milestone of having worked at Cardiff University for 20 years. I've never been much of a runner, although I started running the free Cardiff parkrun a few years ago and really enjoy the sense of community as well as the opportunity to push myself. I've always wanted to run a marathon, although 26 miles is a long way, so it makes a lot of sense to start with a half marathon. It's a personal challenge at a point in my life where every statement about achievement needs to be followed by the words 'for my age'! It's great that Cardiff University supports the Cardiff Half Marathon, so I get the chance to run, and to raise money for cancer research within the University. Let's hope my legs hold out, and I get round the course in under 2 hours!"
If you are interested in sponsoring Mark please visit his JustGiving page.
(photo credit Paul Stillman).