Maggie Butt (neé Brookes) (BA 1977, PhD 2002)
22 July 2016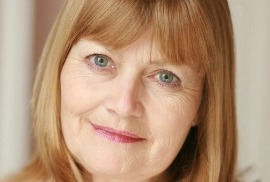 I studied English Literature in Cardiff in the 1970's and returned to my old tutor Norman Schwenk many years later to undertake a PhD in Creative Writing.
I loved Cardiff as an undergraduate. It was small enough to cycle across and big enough to get all the newest bands and biggest theatre companies. Twenty years later, as a part-time doctoral student with small children, I lived in London and came down once a term.
Following my BA I worked as a journalist and then BBC documentary producer. Since the PhD I've had an academic career rising from programme leader to head of department to deputy dean; I have also been Chair of the National Association of Writers in Education (NAWE) and Principal Editor of the peer reviewed journal Writing in Practice.
I've had five collections of poetry, three edited books and one novel published. My latest poetry collection Degrees of Twilight and a novel I wrote as part of my PhD House of Dreams, were both published in 2015. Earlier Poetry collections included: Sancti Clandestini – Undercover Saints; Ally Pally Prison Camp; petite and Lipstick. Each new launch is amazing and wonderful, though perhaps none as thrilling as the first.
My poems have escaped the page into festivals, schools, e-zines, choreography, a geo-locative mobile phone app, live musical accompaniment, Kindle editions and my website, which includes videos and recordings.
My favourite aspects of writing are the absolute concentration, the total losing of self, the playful manipulation of language and the unexpected surprises. I also love research and doing readings.
In worldly terms, my qualifications from Cardiff University have led to successful careers in media, academia and writing. In personal terms, Cardiff has given me confidence in my writing, the privilege of teaching marvellous students, my fulfilling work for NAWE and wonderful life-long friends.
I'd advise anyone considering the same path to read widely, write often, share your work with critical friends and don't give up.