Examined Life – Salem Alshafiei (MSc 1998)
14 July 2016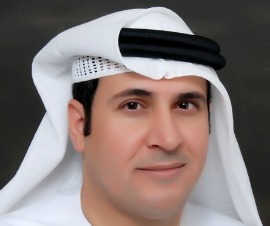 Salem Alshafiei is the Director of Policies and Programs, Rights of Persons with Disability at The Executive Council, Government of Dubai.
Choosing Cardiff University was easy. Not only does it have a very strong international reputation, it has one of the best urban planning programs in Europe. Cardiff is a beautiful, student friendly and affordable city to live and study in and the outstanding quality of the faculty in the School of City & Regional Planning solidified my choice.
I enjoyed every moment of my life as a student at Cardiff. From walking around the beautiful campus with it historic character and charm, to working on an urban regeneration group project in Cardiff. However it was the one week European study tour to Belgium and the Netherlands that provided me with my most favourite experience.

Immediately after graduating I returned back to my job as the Head of the Planning Studies Department in Dubai. Here I led a technical team responsible for major tasks including the preparation of the Dubai Emirate five year development plan (2001-2005), annual capital improvement plans and major community development and design projects. Soon after I was promoted to Director of Strategic Transportation Planning and then to Senior Advisor for Planning and Development and lately Director of Policies and Programs.
I currently oversee the preparation and implementation of Dubai's vision of becoming one of the world's most disability friendly and inclusive cities by the year 2020. I manage and coordinate the development and implementation of strategic initiatives across all government sectors and work with community representatives to advance the mainstreaming of persons with disability in day to day life. I also represent the Dubai Government in national, regional and international events related to the field of disability.
My Cardiff University education was instrumental in my professional development. The knowledge and skills I gained as a result supported me in obtaining the confidence of my employers and thus helped me move up the professional ladder very swiftly. I am very grateful to Cardiff University for this. Although, if I had to give advice to my past self, it would be to, focus on your studies and use every bit of opportunity to nurture your character to become a better citizen of the globalising world.

Cardiff University will always remain close to my heart. The knowledge, the friendships and the pleasant memories are what will remain with me in my life time.