Bethan Davies (BSc 2015)
14 July 2016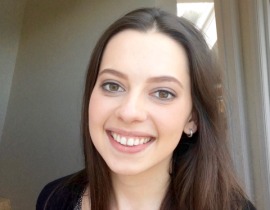 Bethan Davies is a Research Assistant at Cardiff University.
I'd always had an interest in crime and the criminal justice system and was considering related careers. Not only was the BSc Criminology a relevant degree, but I also knew that it was something I would enjoy studying.
More than anything I knew I wanted to attend a reputable university. I didn't want to be somewhere quiet and knew I wanted to study in a city. Cardiff offered all of these things and more; it's small enough that most things you need are within walking distance but there's lots to do and plenty of lovely areas to visit.
While studying, I volunteered for the Youth Offending Service in Cardiff. This is something I'd strongly advise because it's really interesting and an excellent way of gaining experience in the criminal justice system.
After graduating, I started an internship at a research institute within Cardiff University that had a specific focus on crime. This enabled me to gain practical experience of writing briefing notes on various topics, contributing to reports, and analysing crime data. I've now secured a job as a Research Assistant in the institute and have also secured a short-term research contract externally.
Studying at Cardiff has helped me in a number of ways. There is no doubt that it is the reason I got to where I am – I would not be doing my job without a good degree or the support and advice that I received from the School of Social Sciences.
My main highlights of studying at Cardiff are probably the experience of living in halls in first year, going to Varsity, the School Summer Ball, and working on the Open Day team.
I now have a very different idea of what I'd like to do in the future – I think that's something a lot people find. I'm thoroughly enjoying my work in the research world so in the future I'd like to study for my PhD and continue working in this field.