Examined Life: Gareth Davies (BSc 1977)
31 March 2016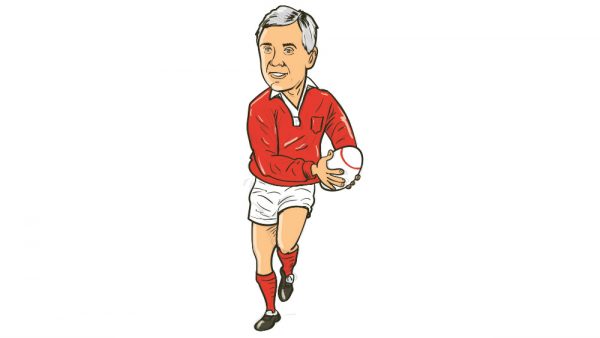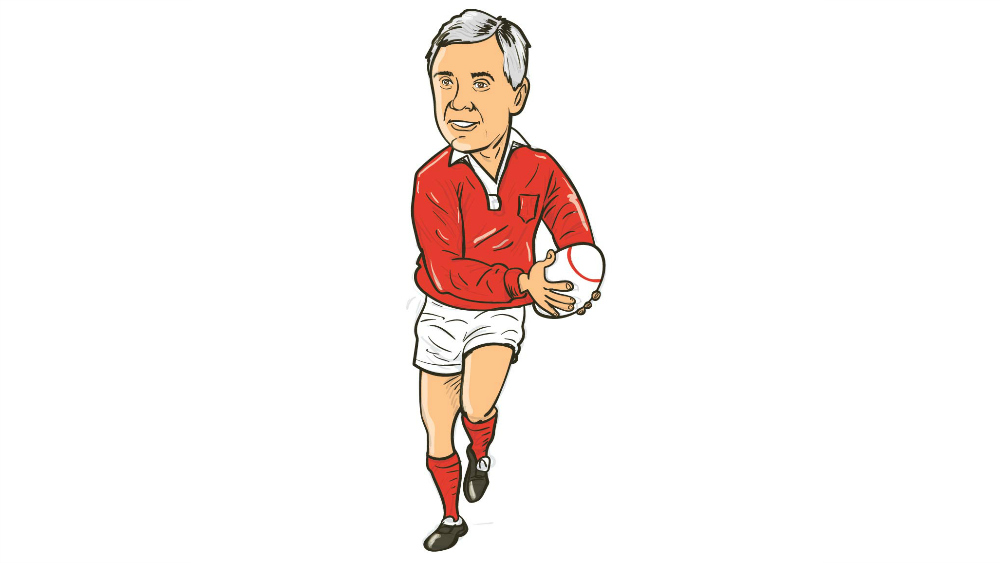 Gareth Davies (BSc 1977) is Cardiff RFC's record points scorer, former Wales captain and the current chairman of the Welsh Rugby Union.
As a child, my favourite sport was cricket. However, the early seventies were exciting for a rugby fan, with successful Lions tours and my hometown of Llanelli beating the All Blacks. I had to make a choice at 17: go on a Welsh WRU coaching course or play cricket for Wales' schoolboys against India in Swansea. I chose the former and the rest is history.
Moving to Cardiff was a huge step for a shy and retiring 18 year old. I was offered places in London and Aberystwyth, but Cardiff was the closest. For an immature mining village lad, that made a difference.
At University, I found that I enjoyed organic chemistry in particular as it revolved around problem solving and formulae. My degree was quite tough as there was a heavy timetable. It wouldn't have been a problem were I not also playing in the Wales squad alongside my schoolboy heroes, such as Phil Bennett. However, there was a great family feel between staff and students so whilst we occasionally found the going tough we all enjoyed a fantastic experience at University.
Playing for Cardiff RFC was a genuinely life-changing experience and made me mature more quickly than perhaps I would have done otherwise. I had a great time, and made some friends for life. We still meet up every year – 40 years on.
At Cardiff RFC, we built unquestionably the best club side in the UK – if not Europe. We had a great team – Terry Holmes, Robert Norster, Alan Phillips, Jeff Whitefoot, Mark Ring and Bob Lakin. Highlights include beating the Wallabies twice, including the 1984 Grand Slam teams.
I dropped a goal at Twickenham to win the UAU for UWIST, making us the first Welsh university to win the tournament. For me, that's just as memorable as captaining Wales and playing for the Lions. My playing career had many highlights – and in every age group. At ten years of age, I dropped a goal in extra time of a county sevens tournament to win the event – my primary school's first trophy. All carry great significance for me, for different reasons.
I wish I had made the move to Australia earlier. Working with the Welsh Government in Australia was a great life experience. It may not have been possible with a growing family or ailing parents but I loved my three years down under and felt enriched by the experience.
The relationship between the Union and the regions was desperate a year ago – it was a broken down, dysfunctional scenario. The situation is now 100% better. Things are very tough for the regions when you look at the financial clout of France and England, but we are all working diligently to find solutions. There are still tensions but hopefully we understand each other's problems and as long as we are open with each other then we can work together.
I had no ambitions to become a board member, let alone Chairman [of the WRU]. But circumstances dictated otherwise and I feel very proud to carry the responsibility. The early days were difficult as the Board was looking for new leadership, but were probably not quite sure of my presence or contribution, whilst the executive team had been involved in a very nasty battle with the regions, of which I had been a member for a few months.
Looking back at the World Cup, I think Wales performed heroics. Even the All Blacks would have been depleted minus so much of their first choice starting line-up, and not once did they ever complain. That is great credit to them. However, I also look back in frustration; Australia should have been cleaned out when they were two men down for nearly ten minutes and I felt that the refereeing went against us in the quarter final with South Africa.
The greatest challenge that all Northern Hemisphere sides face is extending our horizons beyond winning the 6 Nations. Despite the significance of the 6 Nations and the high profile of the tournament in Europe, there is a bigger world out there.