Examined Life: Dr Nathalie MacDermott (MBBCh 2006)
31 March 2016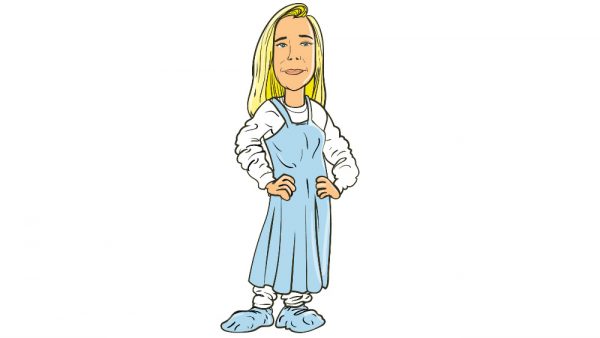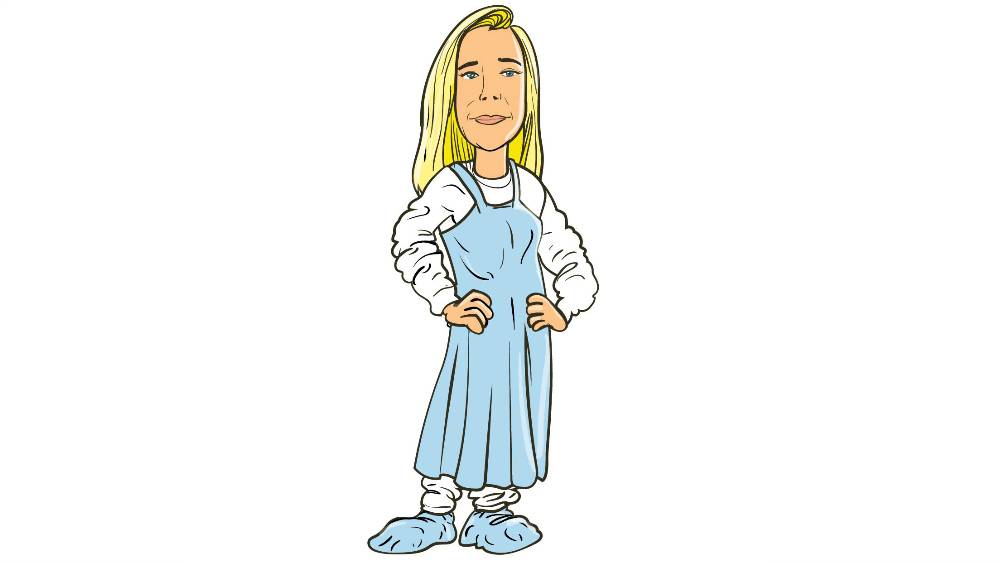 Dr Nathalie MacDermott (MBBCh 2006) received a medal from Prime Minister David Cameron after repeatedly risking her life to battle the Ebola outbreak in West Africa.
I loved living in Wales and in Cardiff. I felt welcome from the moment I arrived for my interview at medical school, having just turned 17, fresh faced and in my last year of school. I wanted to be somewhere I would feel safe and at home, and I always felt that way in Cardiff. I loved going for walks round Roath Park, to the beaches by Ignore and Three Cliffs, and for coffee in the city centre.
It was the patients that made the experience what it was, and I am very grateful to them. From the person who in death volunteered their body, to the patients on the ward and in my exam sessions who so willingly gave of their time, it is to them I owe a huge debt of thanks.
I have been involved in disaster and epidemic response since 2011, working on a short term, voluntary basis with international non-governmental organisation Samaritan's Purse International Relief. I responded to the cholera epidemic in Haiti in 2011 and to the Philippines following the devastation left by Typhoon Haiyan in 2013.
In July 2014, Samaritan's Purse contacted me to see if I was able to respond to the Ebola epidemic in Liberia. I didn't hesitate. I knew what was happening and I could see what was potentially coming – I could not sit back and do nothing. By responding to the crisis, I could help with trying to mitigate what was unfolding.
When I first arrived in Liberia the situation was dire. We simply did not have enough beds or trained staff to treat and contain the numbers of patients. There was also a huge sense of fear and denial in the communities around us and it was resulting in rioting and sporadic violent outbreaks.
Unfortunately, my colleague contracted the Ebola virus. When our medical director, Kent Brantly, contracted the virus, it fell to me to become the clinical team lead. At the time, ours was the only Ebola treatment facility in the Liberian capital city of Monrovia. It was a huge responsibility as the epidemic spiralled out of control, but there was simply no choice and I had to get on with the task at hand.
The Ebola epidemic is now under control and the threat is now significantly reduced to the rest of the world. What remains are the lessons we must all learn. We live in an increasingly inter-connected world and can no longer ignore what happens in another nation, particularly one that is struggling to contain the situation. This epidemic has been a wake-up call for the world.
I recently spent three weeks in Macedonia and Greece assisting with the refugee crisis. I still volunteer with Samaritan's Purse and so, at short notice, I may be requested to travel to further disaster or epidemic situations.
I will go to Sierra Leone next year for the fieldwork component of my PhD research – I am investigating how human genetics impacts outcomes from Ebola virus infection.
Medicine is a very challenging but fulfilling career. It is an opportunity to work with people at a time when they are extremely vulnerable. It is a privilege, but with it comes great responsibility. For those willing to embrace that responsibility and the hours and sacrifice to social and family life that entails, I wholeheartedly recommend it.