100 years of Roald Dahl – Laurence Moroney (BSc 1991)
31 March 2016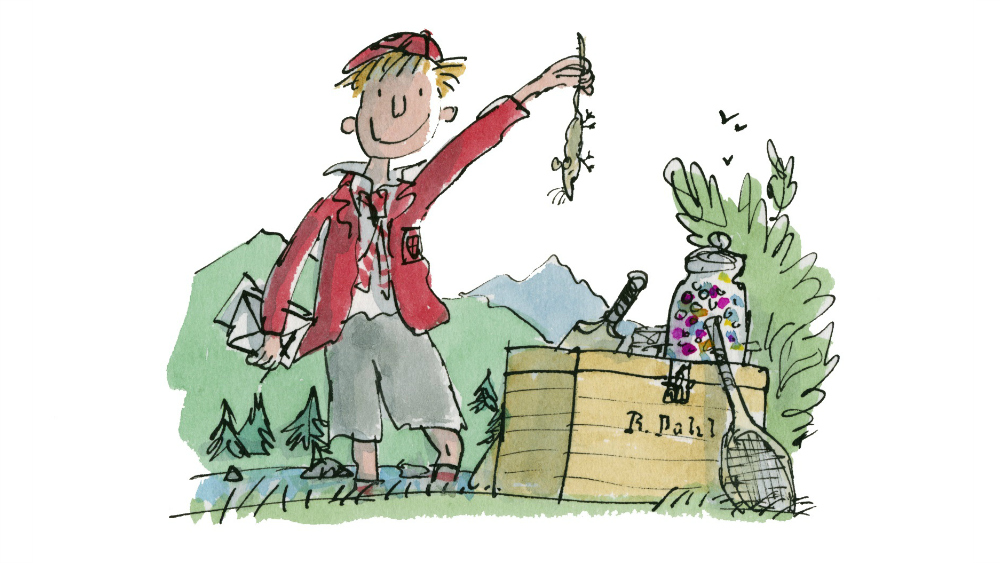 Children's author Laurence Moroney on discovering the magic of Roald Dahl's writing.
"And above all, watch with glittering eyes the whole world around you, because the greatest secrets are always hidden in the most unlikely places. Those who don't believe in magic will never find it." – Roald Dahl
The first book I ever read, as a young schoolboy in eastern Cardiff, was Star Wars. It was a complex book, telling a magical story. My teacher thought it was too old for me, so she gave me a different book to read instead: James and the Giant Peach by Roald Dahl.
At first, I was reluctant. I wanted to read about Luke Skywalker, Han Solo and Darth Vader – not about a boy and a big piece of fruit. But she persisted, so I read. And I discovered magic.
The written word can spark the imagination in a way that no movie, video game or virtual reality ever will. When crafted with the expertise that Dahl brought to his work, it can plant a seed in the imagination, or give you a sensory experience that is unmatched. I had never eaten a peach in my life before that moment, but reading his words, and how he described the peach, I could taste it. It was palpable.
One of the greatest secrets I've ever discovered was hiding in the most unlikely of places. This children's book about a young boy and a giant fruit.
Dahl's writing was anything but formulaic. Populated with memorable characters and unpredictable twists, they carved a roller coaster through the imagination. From James, I moved onto his other books. Charlie and the Chocolate Factory, Matilda, The BFG. Later in life I discovered his wonderful Tales of the Unexpected on TV. Indeed everything about his work was unexpected, and in that he carved out a place in every reader's soul.
In time, I moved to live in New York, and on my first night there, I visited the Empire State Building. The memory of the climax of his story about the giant peach and all the characters that lived upon it popped back into my head. It had been tens of years, and thousands of miles, but Dahl's words had stayed, had grown, had inspired. I've become a writer myself, and hope someday to have an iota of his talent.
This year, on the centenary of his birth, I urge you, pick up one of his books. Give it to your children. Take them away from media for a few hours, and give them a journey through vivid imagination, brought to life by beautiful writing. It will be well worth it!