Examined Life: James Goldston (PgDip 1991)
31 March 2016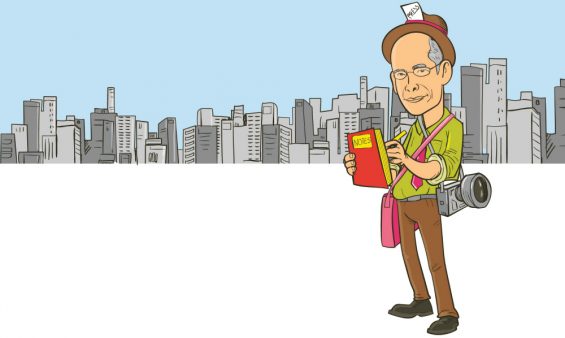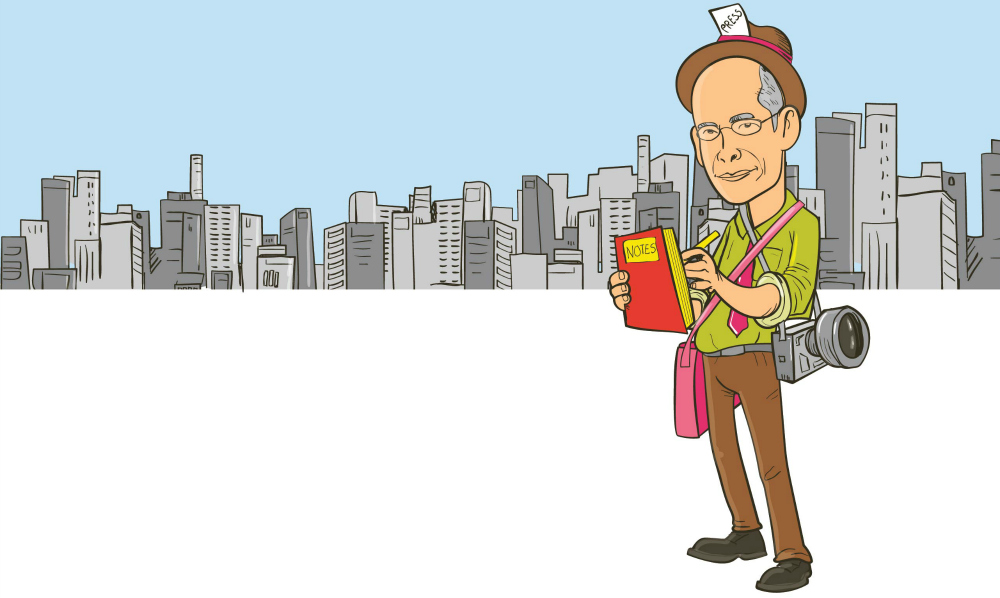 President of ABC News James Goldston (PgDip 1991) is known for revitalising some of America's most iconic current affairs programming.
I was hooked on journalism from the very first minute. My career began with work experience at the Richmond and Twickenham Times, and it became my passion and my vocation from that day onwards. I loved meeting extraordinary people with extraordinary stories and that is as true today as it was back then.
I was fortunate enough to get a place at Cardiff's School of Journalism. We had great leaders on the Newspaper course, such as John Rees and David English. It was one of the most important experiences of my life; I came out of there with a much deeper understanding of the craft and a hunger to tell the most important stories in the world. Not only did I meet my wife, Laura Trevelyan, while in Cardiff but I also made many life-long friends with whom I have shared all kinds of adventures in the years since.
I fell in love with the city, and the people of Cardiff. I even felt affection for the barely habitable house I shared with a gang of fellow journalists in Pontcanna. We spent a lot of time at Cardiff Arms Park, on the city's many terraces, and of course, in the many excellent pubs.
I was fortunate enough to get a classic current affairs education at the BBC. I worked on The Money Programme, Newsnight and Panorama with some of the best minds in television journalism: Jeremy Paxman, Gavin Esler, Kirsty Wark and Mark Mardell. I learned as much as I could from all of them.
My career has provided me with the opportunity to travel the world – from covering the end of the troubles in Northern Ireland to the start of the war in Kosovo. Best of all, my life in journalism has continued to lead me to meet people with amazing stories all over the globe – and people who have shown the most amazing grace in the face of truly terrible circumstances.
I moved from the BBC to ITV to join the exciting launch of Tonight with Trevor McDonald. Sir Trevor is one of the all-time greats, and one of the true gentlemen of broadcasting – I was lucky to get to know him. I was also re-united with previous colleague Martin Bashir while there.
I will never forget Martin calling to tell me "we are going to Neverland", which was the start of an extraordinary two-year journey with Michael Jackson.  The documentary that followed caused quite a stir, and led Martin and I to a new adventure in the United States.
I have been privileged to work at ABC News for the past 11 years – first as Senior Producer, then Executive Producer and now as President of ABC News. I am blessed to work with the most extraordinarily talented anchors: Barbara Walters, Diane Sawyer, Robin Roberts, George Stephanopoulos, David Muir and all the remarkable men and women of ABC News who drive us forward every day.
It is an exhilarating and thrilling job at a moment of real and historic change around the world. Last summer I travelled to the Vatican to do a special broadcast with Pope Francis and this year we have a fascinating and consequential election in store. I am always grateful to the great team at the Cardiff School of Journalism, as none of this would have been possible without their help and guidance.
We are having the adventure of a lifetime in New York. We came over with two small boys – they now have American accents, and we have a third son with his own American passport. Their roots are in the UK. They're lucky to have the best of both worlds. I feel very fortunate indeed.